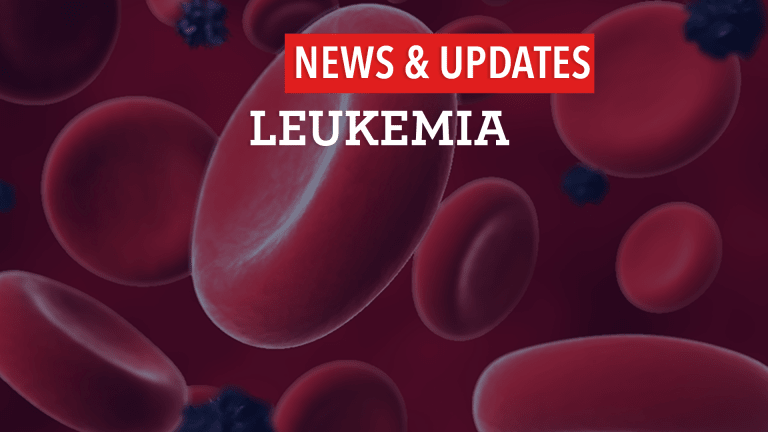 Reduced Intensity Allogeneic Stem Cell Transplants Benefit Older Patients
Reduced Intensity Allogeneic Stem Cell Transplants Benefit Older Patients with AML
According to results recently published in the Journal of Clinical Oncology, "mini" allogeneic transplants (also referred to as reduced-intensity transplants), including either related or unrelated stem cell donors, may benefit elderly patients diagnosed with acute myeloid leukemia.
Acute myeloid leukemia (AML) is a cancer of the bone marrow and blood characterized by the rapid, uncontrolled growth of immature white blood cells known as myelocytes. The disease is more common in adults than in children; average age at diagnosis is more than 65 years. Unfortunately, there has been little improvement in the outcomes of elderly patients with AML using conventional or intensive chemotherapy regimens.
Allogeneic stem cell transplantation is an important part of treatment of AML. However, due to the high mortality rate directly related to complications of this treatment, allogeneic stem cell transplants are typically reserved for younger patients.
Allogeneic stem cell transplants involve the use of high doses of treatment, which kill more cancer cells than conventional doses. However, the high doses of treatment are often difficult for patients to tolerate and can lead to serious side effects, including death. Researchers are now evaluating the use of lower doses of therapy prior to the infusion of stem cells, referred to as a "mini" transplant or reduced-intensity transplant.
Low levels of immune cells, red blood cells, and platelets are common and life-threatening side effects of high-dose therapy. Therefore, immature blood cells (hematopoietic stem cells) that develop into functioning immune cells, red cells, and platelets are infused following the high-dose therapy. The stem cells can be collected prior to therapy from the patient (an autologous stem cell transplant) or can be collected from a donor (an allogeneic stem cell transplant).

The infusion of donor stem cells in an allogeneic stem cell transplant has both advantages and disadvantages. The important advantage is that the donor cells often recognize the patient's cancer cells as "foreign" and attack them; this compounds the effects of treatment. Conversely, a disadvantage of allogeneic stem cell transplants is the risk of graft-versus-host-disease (GVHD), a condition in which donor stem cells attack the patient's healthy tissues. Reduced-intensity allogeneic transplants rely on donor stem cells to help fight the cancer.
Researchers from the Fred Hutchinson Cancer Research Center and several transplant centers in the U.S. and Europe conducted a clinical trial to evaluate reduced-intensity allogeneic stem cell transplants in the treatment of elderly patients with AML. The trial included 122 patients with a median age of 58 years; the oldest patient was 74 years of age. Due to age or other significant medical conditions, patients were treated with a reduced-intensity allogeneic transplant. Results were recorded at a median follow-up of 44 months:
Cancer-free survival was 44% at 2 years.
Overall survival was 48% at 2 years.
There was no difference in outcomes between patients younger or older than 60 years of age.
Patients in first remission (first time with undetectable cancer with no prior recurrences) had an overall survival of 48% if stem cells were from a related donor and 63% if stem cells were from an unrelated donor.
Mortality not due to leukemia in the first 100 days was only 3%.
The researchers concluded that a reduced-intensity allogeneic stem cell transplant, from either a related or unrelated stem cell donor, provides an effective treatment option for elderly patients with AML. This approach resulted in low mortality related to complications from treatment. Patients not eligible for high-dose therapy and stem cell transplantation may wish to speak with their physician regarding their individual risks and benefits of treatment consisting of a reduced-intensity transplant.
Reference: Hegenbart U, Niederwieser D, Sandmaier BM, et al. Treatment of acute myelogenous leukemia with low-dose, total-body, irradiation-based conditioning and hematopoietic cell transplantation from related and unrelated donors. Journal of Clinical Oncology. 2006;23:444-453.