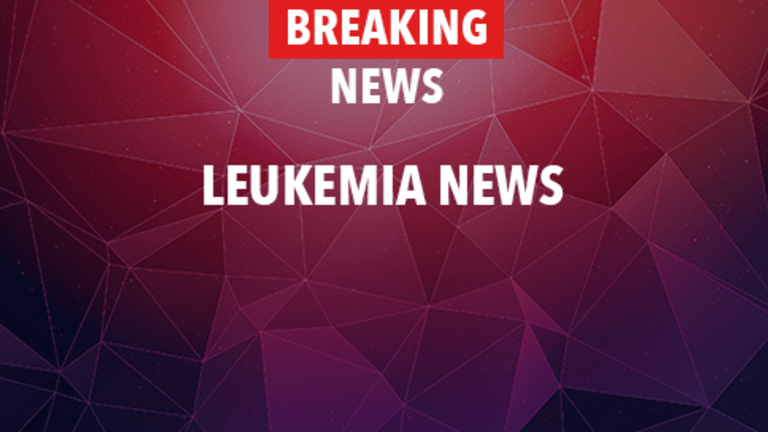 Prednisone-Resistant ALL Achieves Outcomes with Aggressive BFM Treatment
Prednisone-Resistant ALL Achieves Improved Outcomes with Aggressive BFM Treatment.
According to results recently presented at the 43rd annual meeting of the American Society of Hematology, children with ALL that is resistant to prednisone may achieve cancer-free survival with intensive chemotherapy.
ALL, also called acute lymphoblastic leukemia, is a cancer of the bone marrow and lymph system. The bone marrow produces early blood-forming cells, called stem cells, which grow and mature into the three blood cell types: white blood cells, which fight infection; red blood cells, which carry oxygen to tissue; and platelets, which help blood to clot. ALL is characterized by uncontrolled production of immature lymphocytes (white blood cells), of which there are two types: B and T cells. These immature lymphocytes never mature enough to perform their specific function of fighting infection. In addition, these rapidly dividing cells crowd out and suppress the formation of other important blood cells, such as red blood cells, platelets and other white blood cells. ALL is an aggressive cancer that must be treated aggressively for optimal chances of a cure.
Treatment of ALL typically involves chemotherapy. BFM is the acronym for a chemotherapy regimen consisting of eight different chemotherapy agents. It is a very intensive treatment that is often used to treat patients with high-risk ALL. ALL is defined as high-risk when certain factors that reduce the likelihood of successful treatment are present, including resistance to induction therapy (the first chemotherapy treatment) and poor response to prednisone. Prednisone, a synthetic corticosteroid, depresses the immune system and is given to ALL patients to reduce the hyperactive production of lymphocytes by the immune system. However, some patients do not respond to treatment with prednisone and historically have been shown to be less likely to survive extended periods of time free from cancer.
Italian researchers recently conducted a clinical trial investigating whether ALL patients whose only high-risk factor was a poor response to prednisone would fare better with BFM than ALL patients with many high-risk factors. They found that 13.3% of children that they treated with ALL could be defined as high-risk, with 60.1% of these children having resistance to prednisone as their only high-risk factor. Patients participating in this study received two courses of BFM.

After four years, 56.5% of all patients and 70.1% of patients resistant to prednisone were free from cancer and cancer-related complications. Patients with additional high-risk factors exhibited between 60.1% and 66.6% survival rates free from cancer or its complications. Patients resistant to induction therapy fared the worst with this treatment, with only 25.6% improving after four years. Compared to historical data gathered on a comparable group in the early 1990s, significantly more of these patients were cancer-free and complication-free than their previous counterparts.
Recent results from this Italian clinical trial appear to suggest that children with ALL whose only high-risk factor is resistance to prednisone may achieve improved outcomes when given two courses of BFM. Parents of children with ALL may wish to speak with their physician regarding the risks and benefits of BFM treatment or about participating in a clinical trial. Two sources of information regarding ongoing clinical trials include comprehensive, easy-to-use listing services provided by the National Cancer Institute (www.cancer.gov) and www.eCancerTrials.com. eCancerTrials.com also provides personalized clinical trial searches on behalf of patients.
(Proceedings from the 43rdAmerican Society of Hematology, abstract #3341, Orlando, Florida, December 2001)
Copyright © 2018 CancerConnect. All Rights Reserved.