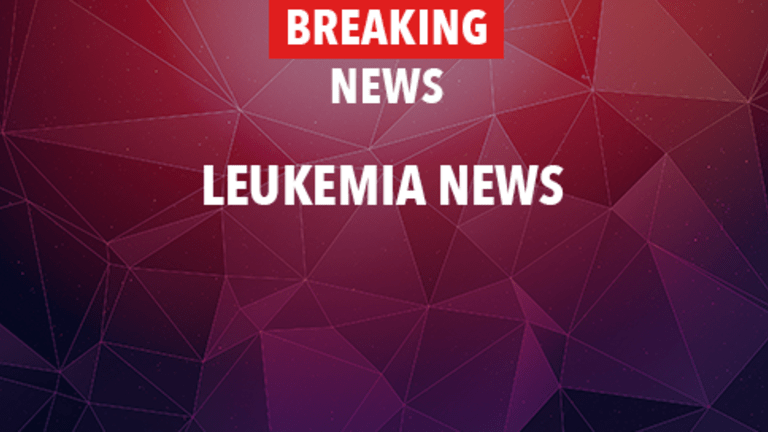 Pracinostat Receives Designation from FDA for Treatment with Newly Diagnosed AML
Pracinostat Receives Designation from FDA for Treatment in Combination with Azacitidine of Patients with Newly Diagnosed
The U.S. Food and Drug Administration (FDA) has granted Breakthrough Therapy Designation for the investigational drug Pracinostat in combination with azacitidine for the treatment of elderly patients with newly diagnosed acute myeloid leukemia (AML).
Acute myeloid leukemia (AML) is a cancer of the bone marrow (spongy portion found in the middle of bones) and blood characterized by the rapid, uncontrolled growth of immature white blood cells known as myelocytes. The disease is more common in adults than in children; the average age at diagnosis is over 65.
There have been relatively large improvements in survival of younger patients with AML over the past two decades due to increased dose-intensity of therapy and stem cell transplants. However, there has been little, if any, improvement in the treatment of elderly patients with AML, often because elderly patients are not able to tolerate the more aggressive treatments used for younger patients. Treatment of elderly patients with AML remains unsatisfactory, and most patients die within a few months of diagnosis.
The FDA's Breakthrough Therapy Designation is intended to expedite the development and review of a drug candidate that is planned for use to treat a serious or life-threatening disease or condition when preliminary clinical evidence indicates that the drug may demonstrate substantial improvement over existing therapies on one or more clinically significant endpoints.
About Pracinostat
Pracinostat is a potent oral inhibitor of a group of enzymes called histone deacetylases, or HDACs. HDACs belong to a larger set of proteins collectively known as epigenetic regulators that can alter gene expression by chemically modifying DNA or its associated chromosomal proteins. Abnormal activity of these regulators is believed to play an important role in cancer and other diseases.
The Breakthrough Therapy Designation is supported by data from a Phase II study of Pracinostat plus azacitidine in elderly patients with newly diagnosed AML, not candidates for induction chemotherapy, which showed a complete response (CR) rate of 42% and the combination of Pracinostat and azacitidine was generally well tolerated, with no unexpected toxicities.
Reference:
Dombret H, Seymore J, Butrym A, et al. International phase 3 study of azacitidine vs conventional care regimens in older patients with newly diagnosed AML with >30% blasts. Blood  2015 126:291-299; doi:10.1182/blood-2015-01-621664. Available at:
Copyright © 2018 CancerConnect. All Rights Reserved.