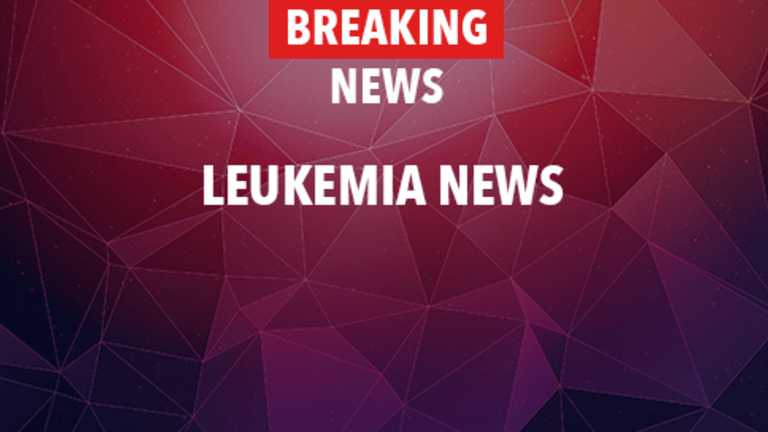 Older Age Doesn't Affect in Patients with AML - MDS Who Undergo Mini-transplants
Older Age Does Not Affect Survival in Patients with AML or MDS Who Undergo Mini-transplants
Age should not be a barrier for non-myeloablative allogeneic stem cell transplantation in patients with acute myeloid leukemia (AML) or myelodysplastic syndrome (MDS), according to the results of a study presented at the 50th Annual Meeting of the American Society of Hematology on December 7, 2008 in San Francisco, California.[1]
Stem cell transplants involve the use of high doses of therapy (in an attempt to kill more cancer cells than standard doses) followed by an infusion of stem cells that were collected prior to therapy either from the patient (autologous) or from a donor (allogeneic). Stem cell transplants are often associated with severe and sometimes life-threatening side effects because the high doses of therapy can weaken the immune system and lead to infection.
A non-myeloablative transplant, also called a "mini-transplant," is a stem cell transplant from a donor (allogeneic) that uses a less aggressive combination of chemotherapy and/or radiation to prepare the patient for the transplant. In the "conventional" allogeneic transplant, the goals of the preparative chemotherapy/radiation are to kill as many cancer cells as possible and to suppress the immune system of the patient to allow the donor cells to grow. The non-myeloablative transplant aims just to suppress the patient's immune system sufficiently to allow engraftment of the donor cells.
Both AML and MDS disproportionately affect individuals who are older. Stem cell transplantation is one of the best treatment options for increasing overall survival in patients with AML or MDS; however, transplants are often not performed in patients over 65 because of the increased risk of infection and other side effects. However, in recent years, non-myeloablative stem cell transplants have enabled older patients to undergo transplantation.
In order to study age as a predictor of outcomes from stem cell transplantation, researchers retrospectively analyzed data from the Center for International Blood and Marrow Transplant Research (CIBMTR) on 565 patients with AML and 551 patients with MDS. The patients were divided into four groups by age: 40-54, 55-59, 60-64, and 65 and older. The researchers evaluated transplant-related mortality, engraftment, incidence of acute and chronic graft-versus-host disease, leukemia-free survival, and overall survival in each group.
The results of the analysis indicated that across all age groups there was no statistically significant difference in transplant-related mortality, acute or chronic graft-versus-host disease, relapse rates, leukemia-free survival, or overall survival. The researchers concluded that outcomes for older individuals undergoing allogeneic stem cell transplantation were not significantly different from those for younger patients, regardless of risk factors. They suggest that age alone should not be the limiting factor for stem cell transplantation in older individuals with AML or MDS.
Reference:
[1] McClune B, Weisdorf DJ, KiPersio JF, et al. Non-myeloablative hematopoietic stem cell transplantation in older patients with AML and MDS: Results from the Center for International Blood and Marrow Transplant Research (CIBMTR). Blood. 2008;112(11): Abstract 346.
Copyright © 2018 CancerConnect. All Rights Reserved.