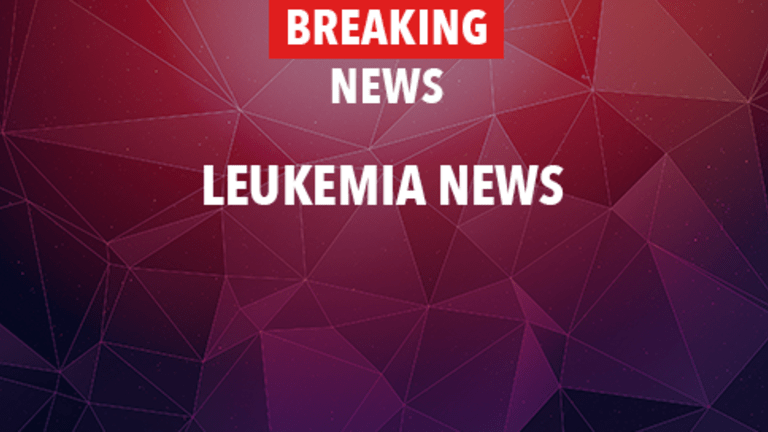 Mini-Transplants Promising for Follicular Lymphoma and CLL
Mini-Transplants Promising for Follicular Lymphoma and Chronic Lymphocytic Leukemia.
According to results presented at the 2005 meeting of the European Group for Blood and Marrow Transplantation, mini-transplants, or reduced intensity allogeneic transplants, appear promising in the treatment of follicular lymphoma and chronic lymphocytic leukemia.
Follicular lymphoma and chronic lymphocytic leukemia (CLL) are cancers that affect the immune system. They are both slow-growing cancers, and are referred to as low-grade or indolent. Once these cancers stop responding to standard therapies, they are referred to as refractory. Effective treatment options for refractory follicular lymphoma and refractory CLL are limited. High-dose chemotherapy and an allogeneic stem cell transplant may achieve long-term survival in these groups of patients; however, mortality related to the procedure remains prohibitive in a large portion of patients.
High-dose chemotherapy kills more cancer cells than standard chemotherapy; however, it also causes more damage to the blood cells, particularly those in the bone marrow. The bone marrow (and circulating blood) contains early blood-forming cells called stem cells, which grow and mature into 3 blood cell types: white blood cells, which protect the body from infection; red blood cells, which carry oxygen to the tissues; and platelets, which help the blood to clot. When bone marrow is destroyed, stem cells are depleted, leading to low levels of circulating blood cells. When these cells reach critically low levels, complications such as anemia, bleeding and infection can occur, which may result in death. Thus, it is imperative to restore stem cell levels as quickly as possible.
A stem cell transplant is a procedure that replaces the stem cells that are destroyed by high-dose chemotherapy with healthy stem cells, thereby allowing more rapid recovery and production of the red blood cells, white blood cells, and platelets that the body needs. During an autologous stem cell transplant, stem cells that were collected directly from the patient prior to the delivery of the high-dose chemotherapy are re-infused following treatment. In contrast, an allogeneic stem cell transplant involves stem cells collected from a donor. In addition to the anti-cancer effect of the high-dose therapy, an allogeneic stem cell transplant induces a second anti-cancer effect. Graft-versus-leukemia effect is a term used to describe the process that occurs after an allogeneic transplant, whereby the presence of the foreign donor stem cells (i.e., the graft) and immune system attacks the remaining cancer cells.
Unfortunately, standard allogeneic stem cell transplant regimens have been associated with a high treatment related mortality rate in patients with CLL. In addition, many patients suffer from chronic treatment-related causes, including graft-versus-host disease. Graft-versus-host disease (GVHD) is an attack on the patient's healthy tissues by the donor lymphocytes and can be either acute or chronic.
Recently, researchers have developed treatment strategies that take advantage of the graft-versus-leukemia effect, while attempting to reduce complications caused by the transplant procedure. One strategy being evaluated involves the use of lower doses of chemotherapy and/or radiation therapy followed by an allogeneic stem cell transplant, called either a mini-transplant, a non-myeloablative transplant, or a reduced intensity allogeneic stem cell transplant. At present, there is very little data evaluating this treatment approach in low-grade refractory hematologic malignancies.
Researchers from Italy recently conducted a clinical trial to evaluate reduced intensity allogeneic stem cell transplants in patients with either refractory follicular lymphoma, or refractory CLL. This trial included 44 patients, 25% of whom had received a prior autologous stem cell transplant, and 32% of whom did not respond to standard chemotherapy. Overall, only 20% had progression of their cancer. Fifteen of 25 patients achieved a complete disappearance of cancer on laboratory analysis referred to a polymerase-chain reaction (PCR) following their transplant. Patients who had no evidence of cancer per PCR had a 100% rate of cancer-free survival at 2 years. Patients who had evidence of cancer on PCR following their transplant had a cancer-free survival rate of 57% at 2 years. Severe acute GVHD occurred in 18% of patients and chronic GVHD occurred in 52% of patients. Patients who had GVHD had a lower rate of cancer relapse.
The researchers concluded that a mini allogeneic transplant appears to be an effective treatment option for patients with recurrent follicular lymphoma or CLL.
Future studies will help establish the clinical role of this treatment approach. Patients with follicular lymphoma or CLL that has stopped responding to standard therapies may wish to speak with their physician about their individual risks and benefits of treatment with a mini allogeneic stem cell transplant.
Reference: Farina L, Carrabba R, Milani R, et al. Molecular remission in relapsed/refractory chronic lymphocytic leukemia and follicular lymphoma treated with RIC-allogeneic stem cell transplantation correlates with a better disease-free survival. Bone Marrow Transplantation 2005;35 (supplement 2).
Copyright © 2018 CancerConnect. All Rights Reserved.