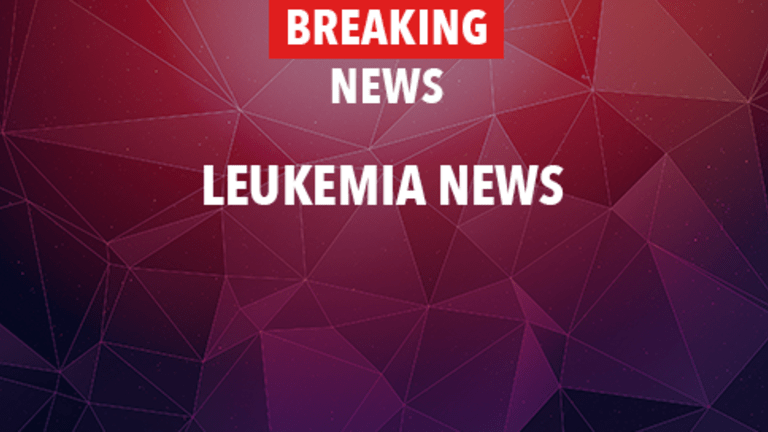 MicroRNA Expression Associated with Disease Progression in (CLL).
MicroRNA Expression Associated with Disease Progression in (CLL).
According to a recent article published in the New England Journal of Medicine, a laboratory test that can measure microRNA expression in a cell is able to distinguish between more and less aggressive types of chronic lymphocytic leukemia (CLL).
CLL is a cancer involving the lymph (immune) system, which includes lymph nodes, blood and blood vessels throughout the body, spleen, thymus, and tonsils. High quantities of this cancer are present throughout circulating blood and in bone marrow (spongy material inside large bones that produces blood-forming cells).
CLL is the most common form of adult leukemia, and the American Cancer Society estimates that approximately 8,000 people will be diagnosed with CLL this year. Currently, there are approximately 60,000 people in the US living with CLL.
CLL is characterized by the production of atypical lymphocytes. Lymphocytes are specialized immune cells that exist in two forms: B- and T-cells. These cells are produced in the bone marrow and each serves a specific function in fighting infection. The large majority of CLL cases involve mature B-lymphocytes that tend to live much longer than normal, accumulating in the blood, bone marrow, lymph nodes, and spleen. This results in overcrowding of these areas and suppression of the formation and function of blood and immune cells. Additionally, the cancerous lymphocytes themselves do not function normally, leading to a further decrease in the body's ability to fight infection.
CLL is considered a slow-growing or low-grade cancer. However, some patients may have more rapidly growing and aggressive forms of CLL. Treatment for patients with less aggressive CLL can be withheld until the cancer starts producing symptoms or appears to be progressing more quickly. This type of therapeutic approach is called "watchful waiting". Other treatment options for CLL can include chemotherapy (often including the agent Fludara), radiation therapy, biological therapy, and/or stem cell transplantation.
A few known variables are directly associated with prognosis of CLL; these include expressions of a protein referred to as ZAP-70 and a specific mutation within the IgVH gene. As researchers continue to evaluate specific associations, there is a new focus on genetic or protein expression and prognosis of CLL; information from these studies is intended to make treatment and monitoring more individualized. The ultimate goal is that every CLL patient will receive optimal treatment.

Cooking for Life
A new cookbook offers recipes bursting with flavor and health-boosting nutrients.
Researchers from several institutions recently conducted a trial to evaluate MicroRNA expression profiles within B cells and to determine if an association exists between these profiles and the nature of CLL (i.e. more aggressive vs. less aggressive). MicroRNA expression profiling is a laboratory test that determines the expression of small nucleotides (building blocks of DNA and RNA) in cells.
This study included 94 samples of CLL cells that underwent MicroRNA expression profiling. This profiling was evaluated in conjunction with disease characteristics of a patient, as well as known variables associated with prognosis such as ZAP-70 and IgVH gene mutations. Overall, a profile including 13 genes was highly associated with the clinical course of CLL:
The microRNA signature identified was associated with low or high levels of ZAP-70 and with mutations within the IgVH gene.
At approximately 5 years, about 50% of patients with more aggressive disease according to the microRNA signature were still having treatment withheld.
Nearly 90% of patients with less aggressive disease according to the microRNA signature were still having treatment withheld at 5 years.
The researchers concluded that MicroRNA expression profiling, including the 13-gene profile identified in this study, may provide important prognostic information for patients with CLL. Although further testing is necessary to confirm the clinical importance of these results, the information provides further evidence that genetic differences of cancer cells between patients may ultimately contribute to the individualization of treatment.
Reference: Calin G, Ferracin M, Cimmino A, et al. A MicroRNA Signature Associated with Prognosis and Progression in Chronic Lymphocytic Leukemia*. New England Journal of Medicine.* 2005; 353:1793-1801.
Related News:Genasense® Reduces Risk of Cancer Progression in Chronic Lymphocytic Leukemia
Copyright © 2018 CancerConnect. All Rights Reserved.