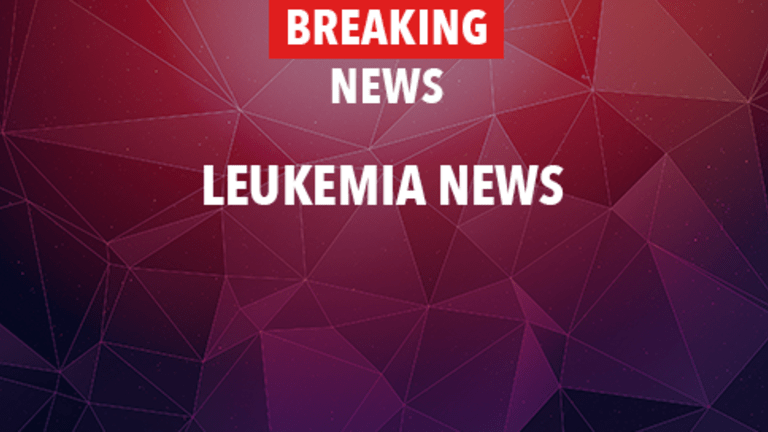 Mercaptopurine Remains Choice of Maintenance Therapy for Pediatric ALL
Mercaptopurine Remains Choice of Maintenance Therapy for Pediatric Acute Lymphoblastic Leukemia
According to results recently published in the journal Blood, the agent mercaptopurine is just as effective with fewer side effects than thioguanine when used as maintenance therapy for children with acute lymphoblastic leukemia.
Acute lymphoblastic leukemia (ALL) is a cancer of the bone marrow and lymph system. The bone marrow produces early blood-forming cells, called stem cells, which grow and mature into the three blood cell types: white blood cells, which fight infection; red blood cells, which carry oxygen to tissue; and platelets, which help blood to clot. ALL is characterized by uncontrolled production of immature lymphocytes (white blood cells), of which there are two types: B and T cells. These immature lymphocytes never mature enough to perform their specific function of fighting infection. In addition, these rapidly dividing cells crowd out and suppress the formation of other important blood cells, such as red blood cells, platelets and other white blood cells. ALL is an aggressive cancer that must be treated aggressively for optimal chances of a cure. Following aggressive treatment, patients continue low-dose "maintenance" therapy for approximately 1 to 3 years to reduce chances of a cancer recurrence.
A long-standing question has remained regarding the superiority of either mercaptopurine or thioguanine as maintenance therapy for children with ALL. The two agents are both classified as thiopurines. Traditionally thioguanine had been used for the treatment of acute myeloid leukemia and mercaptopurine for maintenance therapy of ALL. However, previous earlier-phase trials have suggested that thioguanine was more effective than mercaptopurine for the treatment of ALL. Recently, researchers from Germany conducted a clinical trial to directly compare mercaptopurine to thioguanine as maintenance therapy for children with ALL. This trial involved 474 children, approximately half of whom received mercaptopurine and half of whom received thioguanine as maintenance therapy, and their outcomes were directly compared. Approximately 6.6 years following treatment, there were no differences in survival or cancer recurrences between the two groups. However, side effects appeared to be more common with patients treated with thioguanine, including a prolonged reduction in levels of blood cells.
The researchers concluded that mercaptopurine remains the drug of choice to be used as maintenance therapy for children with ALL. Parents whose children are being treated for ALL may wish to discuss the risks and benefits of mercaptopurine with their physician.
Reference: Harms DO, Gobel U, Spaar HJ, et al. Thioguanine Offers No Advantage Over Mercaptopurine in Maintenance Treatment of Childhood ALL:Results of the Randomized Trial COALL-92.
Blood. 2003;102:2736-2740.
Copyright © 2018 CancerConnect. All Rights Reserved.