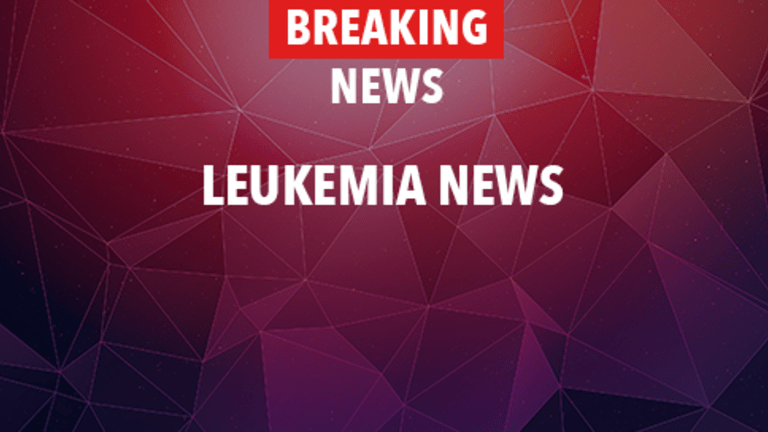 Marqibo Approved for Treatment of Philadelphia-Negative ALL
Marqibo Approved for Treatment of Philadelphia-Negative ALL
The U.S. Food and Drug Administration (FDA) has approved Marqibo® (vincristine sulfate liposome injection) to treat adults with Philadelphia chromosome negative (Ph-) acute lymphoblastic leukemia (ALL) whose leukemia has returned or progressed following two or more treatment regimens.
Adult ALL is a malignant disease or cancer of the blood characterized by the rapid uncontrolled growth of abnormal, immature white blood cells known as lymphoblasts. There are approximately 6,000 new cases of adult ALL each year in the United States, with approximately 1,500 deaths. Philadelphia chromosome negative (Ph-) ALL is a rare subset of the disease.
Marqibo is a new, targeted, nanoparticle-encapsulated, cancer agent designed to improve efficacy and reduce toxicity. Marqibo contains vincristine, a commonly used anti-cancer agent, encased within a liposome, a drug delivery vehicle. Marqibo is administered via weekly injection.
The approval came as the result of three clinical trials—one designed to evaluate the drug's effectiveness and two designed to evaluate its safety. The trial designed to study the drug's efficacy included 65 patients whose leukemia had relapsed at least two times despite standard treatments, and who had at least one previous treatment response lasting at least 90 days. The primary objective of the study was to measure the response rate as complete remission (CR) or complete remission with incomplete blood count recovery (CRi). The results indicated that 15.4 percent of patients achieved CR or CRi, with a median duration of documented remission of 28 days. Median time to relapse, death, or next therapy was 56 days.
The two safety trials included 83 patients who received the drug. The most common side effects observed were constipation, nausea, low blood cell counts, fever, nerve damage, fatigue, diarrhea, decreased appetite, and insomnia. Serious adverse events such as low white blood cell counts with fever, low blood pressure, respiratory distress and cardiac arrest occurred in 76 percent of the patients studied.
Marqibo will carry a Boxed Warning alerting patients and health care professionals that the drug must be administered only through a vein (intravenously) because it is deadly if administered in other ways, such as into the spinal fluid. The Boxed Warning will also alert professionals to the fact that Marqibo has different dosage recommendations than vincristine sulfate injection alone.
Marqibo is approved under the FDA's accelerated approval program. The accelerated approval program provides earlier access to promising drugs for life-threatening health conditions while confirmatory studies are conducted.
Reference:
FDA approves Marqibo to treat rare type of leukemia. [FDA News Release]. U.S. Food and Drug Administration website. Available at:
Copyright © 2018 CancerConnect. All Rights Reserved.