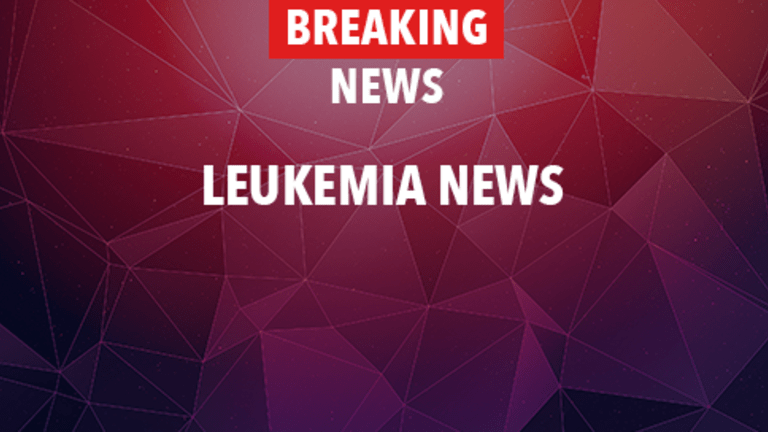 Long-Term Study Shows Safety of Neupogen® in AML Treatment
Long-Term Study Shows Safety of Neupogen® in AML Treatment
According to a recent article published in the journal Leukemia, the growth factor Neupogen® (filgrastim) is safe and effective when used in the treatment regimen for acute myelogenous leukemia.
Acute myeloid leukemia (AML) is a cancer of the bone marrow and blood characterized by the rapid, uncontrolled growth of immature white blood cells known as myelocytes. The disease is more common in adults than in children; average age at diagnosis is more than 65 years.
Treatment for AML often includes intensive or aggressive therapy. A common side effect of this treatment is low levels of immune cells, a condition called neutropenia. Neutropenia can leave patients susceptible to infections, and even minor infections may become life-threatening.
Due to the seriousness of consequences associated with neutropenia, physicians often stop or delay treatment in patients who develop neutropenia. This can possibly compromise outcomes for patients.
Agents such as Neupogen or Neulasta® (pegfilgastrim) are available to stimulate the body to produce more immune cells. These agents are often used in patients who develop neutropenia, or those who are at a high risk of developing neutropenia. However, there have been questions about whether Neupogen or Neulasta can increase the risk of cancer recurrences and ultimately survival in patients with hematologic (blood) cancers, such as leukemia.
Researchers affiliated with The International Acute Myeloid Leukemia Study recently conducted a study to determine whether the use of Neupogen in patients with AML increases the risk of cancer recurrences. This study included 521 adults who received chemotherapy. Approximately half of participants also received Neupogen, while the other half received placebo (inactive substitute).
At a median follow-up of 7 years, the following results were reported:
The group of patients treated with Neupogen had fewer reports of fever, antibiotic use, and shorter hospital stays than the group who received placebo.
There were no differences in the number of deaths between the two groups of patients, even after closer analysis.
The researchers concluded that the use of Neupogen does not increase the long-term risk of death when used to treat patients with AML. Furthermore, Neupogen appears to reduce infection and hospital stays.
Reference: Heil G, Hoelzer D, Sanz MA, et al. Long-term survival data from a phase 3 study of filgrastim as an adjunct to chemotherapy in adults with de novo acute myeloid leukemia. Leukemia. 2006;20:404-409.
Copyright © 2018 CancerConnect. All Rights Reserved.