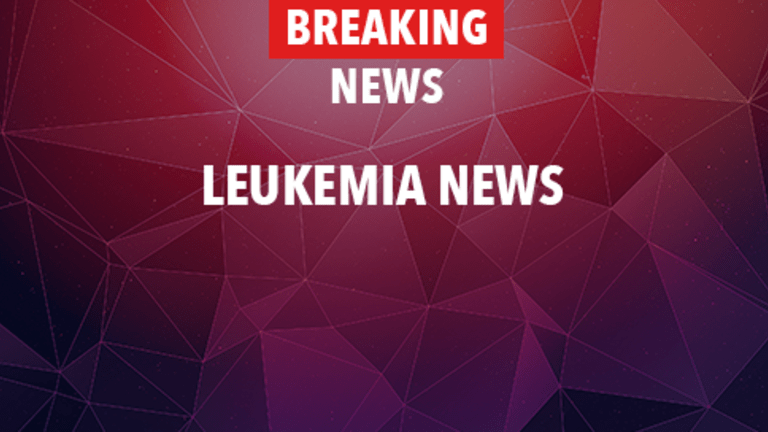 LLS Launches Groundbreaking Precision Medicine Approach To Treat AML
LLS Launches Groundbreaking Precision Medicine Approach To Treat AML
Going on the offensive against one of the most daunting challenges in cancer, The Leukemia & LymphomaSociety (LLS) announced the launch of a groundbreaking, collaborative clinical trial for acute myeloid leukemia (AML), a deadly disease which has seen few improvements in treatments in more than 40 years.
Beat AML was announced by Vice President Biden, along with many new, Moonshot-inspired initiatives across industry, non-profit and government.
AML is the most lethal of the blood cancers, which together are the third leading cause of cancer deaths in the U.S.; AML is responsible for more than 10,000 deaths each year. Despite advances in treating other blood cancers, the standard of treatment for AML – a combination of toxic chemotherapies – has remained the same for more than 40 years. Overall prognosis remains poor, with a five-year survival rate below 20 percent for patients over age 60.
With support and guidance from the U.S. Food and Drug Administration (FDA), and LLS as the sponsor, the ambitious Beat AML Master Trial seeks to change the paradigm for how this deadly cancer is treated, using an innovative precision medicine protocol. This approach will employ comprehensive genomic profiling (CGP) to find and match specific AML genetic mutations in newly diagnosed patients over age 60, with an investigational drug or drug combination potentially best suited to attack the specific molecular mutations causing the cancer.
According to Louis J. DeGennaro, Ph.D., LLS President and CEO, "The Leukemia & Lymphoma Society is uniquely qualified to lead this unprecedented clinical trial collaboration, rare for a non-profit and a first for LLS. Beat AML, as we have named this Master Trial, showcases LLS's stature in the cancer ecosystem," he explained. "It demonstrates our ability to convene the medical and research communities to think and act boldly in the quest for new and better treatments for blood cancer patients, and our aim to accelerate the rate at which precisely targeted breakthrough therapies reach the patients who urgently need them."
Beat AML is a Unique Approach
The protocol for the Master Trial is unique in these key ways:
The Beat AML Master Trial is among the first cancer clinical trials to be led by a nonprofit health organization. As a neutral party, LLS eases the way for multiple pharmaceutical companies to bring their drugs into the collaboration, allowing for different subtypes of AML to be treated simultaneously. Having a single master protocol will allow for a more efficient, nimble process and allows the protocol to adapt rapidly as new drugs enter and others leave the trial.
Patients will be newly diagnosed, in contrast to most AML trials designed for relapsed/refractory patients. AML patients who relapse from their treatment tend to have far more genetic mutations, so identifying the genetic mutations early may offer a better chance for successful treatment.
Trial design ensures both speed and sophistication between diagnosis and treatment. Typically, most AML patients are rushed into standard treatment immediately upon diagnosis. In the Beat AML Master Trial, newly diagnosed patients will have their genomic data analyzed within seven days so they can be entered into the appropriate study arm. LLS and the American Society of Hematology are working closely to educate physicians about the safety and importance of this innovative Master Trial.
To ensure the patient's voice is heard, the trial protocol also will include patient-reported outcomes as a measure of success, which is a recommendation of the White House Cancer Moonshot Blue Ribbon Panel Report.
Reference: Leukemia & Lymphoma Society. (2016.) LLS Launches Groundbreaking Precision Medicine Approach to Treat AML. [Press release.] Retrieved from
Copyright © 2018 CancerConnect. All Rights Reserved.