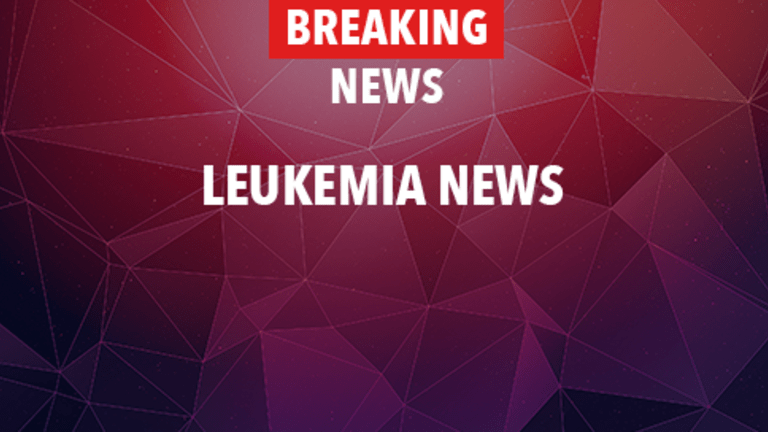 Intensified Induction Therapy May Reduce Relapses in APL
Intensified Induction Therapy May Reduce Relapses in APL.
According to results recently presented at the 43rd annual meeting of the American Society of Hematology, evidence suggests that patients with acute promyelocytic leukemia (APL) may have a low rate of cancer recurrence after intensified induction therapy including high dose cytarabine and all-trans retinoic acid (ATRA).
Acute myeloid leukemia is a cancer of the bone marrow and blood characterized by the rapid uncontrolled abnormal growth of immature white blood cells known as myelocytes. APL is a unique form of AML characterized by abnormal promyelocytes. Intensive initial chemotherapy is necessary for the cure of patients with APL. The administration of ATRA to chemotherapy has increased the cure rate of APL in clinical trials. However, the optimal way of combining ATRA and intensive chemotherapy is still evolving.
Researchers from the University of Heidelberg, Germany recently conducted a clinical trial evaluating the efficacy of including high doses of the chemotherapy agent cytarabine as well as ATRA to standard induction therapy for APL. They treated 76 patients under 60 years of age with newly diagnosed APL. The treatment regimen consisted of thioguanine, cytarabine, daunorubicin (TAD), high-dose cytarabine, Novantrone® (HAM) and ATRA simultaneously until a complete disappearance of cancer (remission) was achieved. Consolidation therapy (treatment once patients are in complete remission) utilized TAD and maintenance therapy involved 3 years of monthly maintenance chemotherapy. The complete remission rate was 93%. Only two patients have experienced a cancer recurrence after a duration of a complete remission of 3.5 years and 3.6 years, respectively.
These results are promising and indicate that intensified induction chemotherapy including high dose cytarabine and ATRA may have a significant anti-leukemic effect for patients with APL and produce long-term cancer-free survival. Future studies may further define the role of intensified induction chemotherapy in the treatment of APL.
Patients with APL may wish to speak with their physician about the risks and benefits of participating in a clinical trial further evaluating the efficacy of intensified induction therapy with cytarabine and ATRA as well as other novel approaches. Two sources of information regarding ongoing clinical trials include comprehensive, easy-to-use listing services provided by the National Cancer Institute (cancer.gov) and www.eCancerTrials.com. eCancerTrials.com also provides personalized clinical trial searches on behalf of patients.
(Proceedings from the 43rd annual meeting of the American Society of Hematology, abstract # 3188, Orlando, Florida, December 11-14, 2001)
Copyright © 2018 CancerConnect. All Rights Reserved.