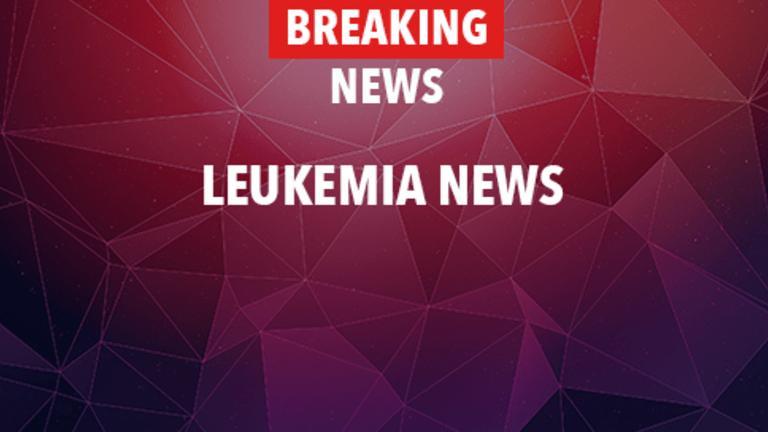 Inotuzumab Ozogamicine Effective for Patients in Refractory-Relapse (R-R) of ALL
Inotuzumab Ozogamicine Effective for Patients in Refractory-Relapse (R-R) of ALL.
Researchers involved in a multi-center US trial have reported that inotuzumab ozogamicin "is likely the single most active single agent tested so far in patients with R-R ALL". The details of this study were presented at the 2011 meeting of the American Society of Clinical Oncology.
Acute lymphoblastic leukemia (ALL)—a fast-growing cancer of the white blood cells—is the most commonly diagnosed type of leukemia in children. Each year, there are approximately 4,000 new cases of ALL diagnosed in the United States. The majority of children and a significant fraction of adult patients with ALL can be cured with intensive chemotherapy. However, many patients relapse and most of these ultimately develop disease that is refractory (resistant) to therapy. Patients with relapsed ALL who respond to chemotherapy are candidates for allogeneic stem cell transplantation but good results are not achieved in patients with refractory disease. Thus, there is intensive research to develop novel therapies for the treatment of patients with relapsed and refractory ALL.
Inotuzumab ozogamicin consists of a monoclonal antibody, which targets CD22, which is linked to a potent cytotoxic agent called calicheamicin. This drug has been in phase I and II testing in patients with leukemia and lymphoma for the past several years with promising results. However, this drug is still investigational.
The current study involve 40 patients, aged 6 to 80 years of age (median=35 years) with refractory relapse. CD22 was expressed in more than 50% of the leukemia cells in all patients.
The complete response rate was 56%
70% of the responders were alive at 6 months following therapy
12 patients were able to subsequently receive an allogeneic stem cell transplant
These results suggest that inotuzumab ozogamicin may be a very useful agent for the treatment of patients with ALL, and studies in patients with less advanced disease will undoubtedly be forthcoming.
Reference: E. Jabbour, S. M. O'Brien, D. A. Thomas et al. Inotuzumab ozogamicin (IO; CMC544), a CD22 monoclonal antibody attached to calicheamycin, produces complete response plus complete marrow response (mCR) of greater that 50% in refractory relapse (R-R) acute lymphoblastic leukemia. Journal of Clinical Oncology 29:2011 (supplement, abstract 6507).
Copyright © 2018 CancerConnect. All Rights Reserved.