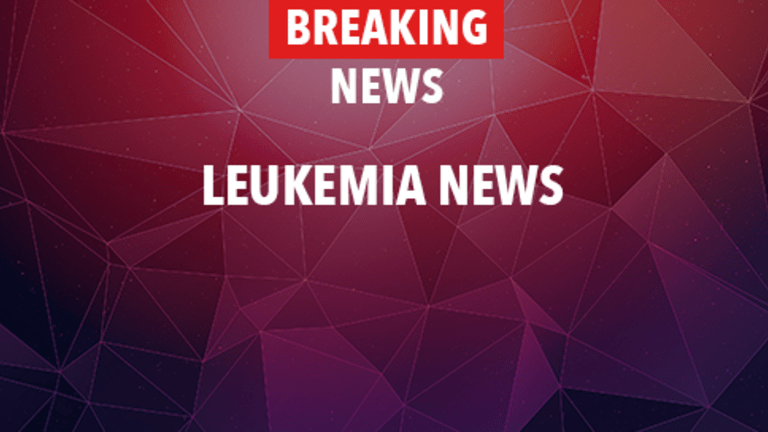 GlycoMimetics Receives FDA Designation for Treatment of Acute Myeloid Leukemia
GlycoMimetics' GMI-1271 Receives FDA Fast Track Designation for Treatment of Acute Myeloid Leukemia
GlycoMimetics, Inc. has announced that it received Fast Track designation from the U.S. Food and Drug Administration (FDA) for its novel E-selectin antagonist GMI-1271 for treatment of adult patients with relapsed or refractory acute myeloid leukemia (AML).
The Fast Track Designation is designed to facilitate development and expedite review of experimental therapies that address the unmet medical needs of patients with serious conditions.
Acute myeloid leukemia is diagnosed in approximately 20,000 individuals each year in the United States. It is an aggressive leukemia, with the lowest survival rates of any acute leukemias. AML is a cancer of immature white blood cells that starts in the bone marrow but can quickly spread into the blood, lymph nodes, liver, spleen, central nervous system, and testicles.
GMI-1271 is designed to block E-selectin (an adhesion molecule on cells in the bone marrow) from binding with AML cells as a targeted approach to disrupting well-established mechanisms of leukemic cell resistance within the bone marrow microenvironment. Preclinical research points to the drug's potential role in moving cancerous cells out of the protective environment of the bone marrow where they hide and escape the effects of chemotherapy. In preclinical studies using animal models of AML, the results of which were presented at meetings of the American Society of Hematology (ASH), GMI-1271 was also associated with a reduction of chemotherapy-induced neutropenia and chemotherapy-induced mucositis.
Reference: GlycoMimetics, Inc. (2016.) GlycoMimetics' GMI-1271 Receives FDA Fast Track Designation for Treatment of Acute Myeloid Leukemia. [Press release.] Can be accessed at:
Copyright © 2018 CancerConnect. All Rights Reserved.