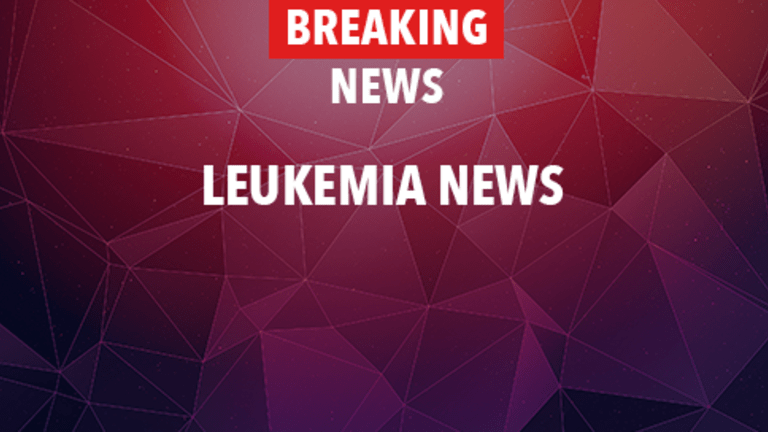 Genetic Features Predict Response Chronic Lymphocytic Leukemia to Immunotherapy
Genetic Features Predict Response of Chronic Lymphocytic Leukemia to Immunotherapy
According to a recent article published in the Journal of Clinical Oncology, specific genetic features may help predict outcomes among patients with chronic lymphocytic leukemia who are treated with the standard therapeutic combination of Rituxan® (rituximab) and Fludara® (fludarabine).
Chronic lymphocytic leukemia (CLL) is the most common form of adult leukemia. The American Cancer Society estimates that approximately 8,000 people will be diagnosed with CLL this year. Currently, there are approximately 60,000 people in the U.S. living with CLL.
CLL is characterized by the production of atypical lymphocytes. Lymphocytes are specialized immune cells that exist in two forms: B- and T-cells. These cells are produced in the bone marrow and each serves a specific function in fighting infection.
The large majority of CLL cases involve mature B-lymphocytes that tend to live much longer than normal. B-lymphocytes accumulate in the blood, bone marrow, lymph nodes, and spleen. This results in overcrowding of these areas and suppression of the formation and function of blood and immune cells. Additionally, the cancerous lymphocytes themselves do not function normally, leading to a further decrease in the body's ability to fight infection.
Rituxan is a monoclonal antibody that has been designed to recognize and bind to a part of B-cells known as the CD20 antigen. The binding of Rituxan stimulates the immune system to attack the B-cells; other properties of Rituxan are speculated to be involved in the direct killing or disabling of the B-cell.
The combination of Rituxan and the chemotherapy agent Fludara is commonly used in the treatment of CLL. However, outcomes in terms of survival or disease progression vary widely among CLL patients treated with this combination. Research is beginning to reveal that differences in genetics and/or disease variables can greatly affect outcomes among these patients. Ongoing studies continue to reveal more prognostic factors for patients with CLL.
Researchers from Ohio State University, Dana-Farber Cancer Institute, and the University of Chicago recently evaluated data from the Cancer and Leukemia Group B (CALGB) 9712 trial to determine if an association existed between specific genetic features and outcomes among patients with CLL. This study included 88 patients with CLL who were treated with Rituxan and Fludara.
Patients with an IgVH mutation had a median progression-free survival of 46 months, compared to 31 months for those without the mutation.
Only 9% of patients with the IgVH mutation had died at the time these results were published, compared with 37% of patients without the mutation.
Interphase cytogenetics (identification of genetic components during the phase of cellular replication) was also associated with outcomes; patients considered to have "high-risk" interphase cytogenetics had a progression-free survival of 20 months, compared with 44 months for those with "low-risk" interphase cytogenetics.
The researchers concluded that patients with CLL who have an IgVH mutation and low-risk interphase cytogenetics have improved outcomes when treated with Rituxan and Fludara compared to those without the mutation and high-risk interphase cytogenetics. These results may have implications on further individualizing treatment for CLL; studies evaluating different prognostic variables are ongoing.
Patients diagnosed with CLL may wish to speak with their physician regarding their individual risks and benefits of participation in a clinical trial further evaluating prognostic variables in order to individualize treatment. Two sources of information regarding ongoing clinical trials include the National Cancer Institute (www.cancer.gov) and www.cancerconsultants.com.
Reference: Byrd J, Gribben J, Peterson B, et al. Select High-Risk Genetic Features Predict Earlier Progression Following Chemoimmunotherapy With Fludarabine and Rituximab in Chronic Lymphocytic Leukemia: Justification for Risk-Adapted Therapy. Journal of Clinical Oncology. 2006; 24: 437-443.
Copyright © 2018 CancerConnect. All Rights Reserved.