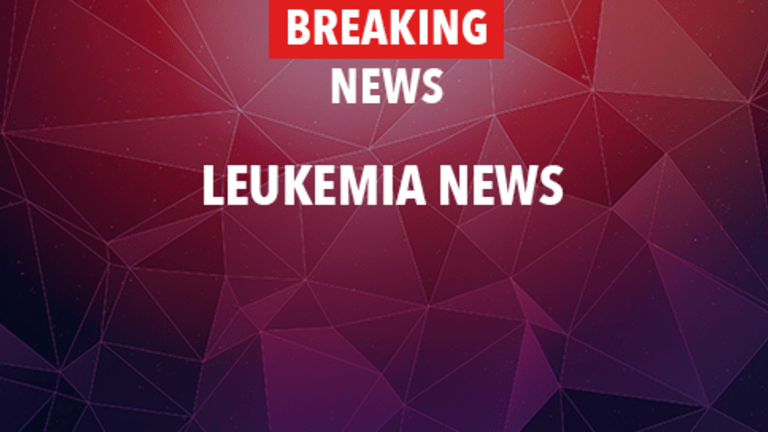 Genetic Differences Associated with Outcomes in Acute Myeloid Leukemia
It appears that different genetic mutations (alterations) affect outcomes among patients with acute myeloid leukemia.
These results were recently published in the New England Journal of Medicine.
Acute myeloid leukemia (AML) is a cancer of the blood and bone marrow (spongy portion found in the middle of bones). It is characterized by the rapid, uncontrolled growth of immature white blood cells known as myelocytes. The disease is more common in adults than in children; average age at diagnosis is older than age 65.
As cancer therapies become more individualized, researchers continue to evaluate outcomes associated with different mutations along with other patient and disease variables. Known mutations occur in the following genes involved in AML:
The nucleophosmingene (NPM1)
The fms-related tyrosine kinase 3 gene (FLT3)
The CCAAT/enhancer binding protein alpha gene (CEBPA)
The myeloid–lymphoidor mixed-lineage leukemia gene (MLL)
The neuroblastomaRAS viral oncogene homolog (NRAS)
Researchers from Germany recently conducted a clinical study to explore the potential associations between the NPM1, FLT3, CEBPA, MLL, and NRAS mutations and outcomes among younger adults with AML. This study included 872 adults who were younger than 60 years of age and had entered one of four clinical trials for AML.
53% of patients had NPM1 mutations; 31% had FLT3 internal tandem duplications (ITDs); 11% had FLT tyrosine kinase-domain mutations; 13% had CEBPA mutations; 7% had MLL partial tandem duplications (PTDs); and 13% had NRAS mutations.
Significant improvement in complete disappearance of cancer was demonstrated in patients with a mutated NPM1 gene without FLT3-ITD and with the mutant CEBPA gene as well as in younger patients.
The benefit of a stem cell transplant was limited to individuals with the FLT3-ITD mutation, non-mutated NPM1, and CEBPA genes without an FLT3-ID mutation.
The researchers concluded that the mutation status of the specific genes studied is associated with outcomes for patients with AML. These results provide more evidence that a cancer diagnosis often needs to be further defined so that individualized therapies can be administered and potentially provide optimal outcomes.
Patients diagnosed with AML may wish to discuss these results with their healthcare provider.
Reference: Schlenk R, Dohner K, Krauter J, et al. Mutations and treatment outcome in cytogenetically normal acute myeloid leukemia. New EnglandJournal of Medicine. 2008; 358:1909-1918.
Related News:Identified Mutations Associated with Outcomes in AML (08/29/2006)
Copyright Leukemia Information Center on CancerConnect.com
Copyright © 2018 CancerConnect. All Rights Reserved.