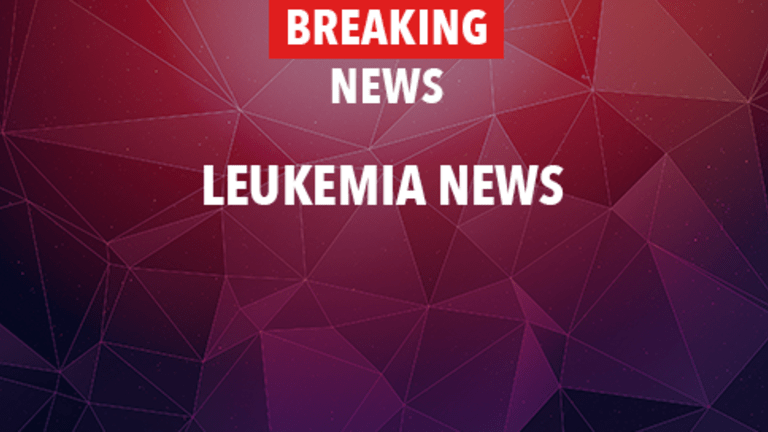 Genasense® Improves Outcomes in Chronic Lymphocytic Leukemia
Genasense® Improves Outcomes in Chronic Lymphocytic Leukemia
The addition of Genasense® (oblimersen, Bcl-2 antisense) to chemotherapy appears to improve outcomes among patients with chronic lymphocytic leukemia (CLL) compared with chemotherapy only. These results were recently presented at the 2008 annual meeting of the American Society of Clinical Oncology (ASCO).
Chronic lymphocytic leukemia is the most common form of adult leukemia. The American Cancer Society estimated that approximately 8,000 people would be diagnosed with CLL in 2007. Currently, there are approximately 60,000 people in the United States living with CLL. Chronic lymphocytic leukemia is characterized by the production of atypical lymphocytes. Lymphocytes are specialized immune cells that exist in two forms: B- and T-cells. These cells are produced in the bone marrow, and each serves a specific function in helping the body fight infection.
One mechanism that makes cancer cells resistant to chemotherapy is Bcl2 expression. This occurs in refractory patients. Bcl2 is a protein that protects cells from apoptosis (cell death). It is not entirely understood how Bcl2 proteins protect cancer cells from the lethal effects of chemotherapy. It is known, however, that various types of cancer, including CLL, are associated with high levels of Bcl2 proteins and are thus more resistant to chemotherapy.
Genasense inhibits the production of Bcl2 proteins by binding to the specific molecules responsible for their production. This binding action stops production of Bcl2 proteins within a cell, making the cell sensitive to chemotherapy agents again. Previous studies have demonstrated that Genasense also amplifies the cytotoxicity (ability to kill cancer cells) of many chemotherapy agents for a variety of different blood cancers.
Researchers involved in a multicenter trial conducted a Phase III (phase prior to FDA review) trial that compared the chemotherapy regimen Fludara® (fludarabine) plus Cytoxan® (cyclophosphamide) with the same chemotherapy regimen plus Genasense among patients with advanced CLL.[1] This trial included 241 patients who had stopped responding to prior therapies. Five-year follow-up of this trial was reported at this year's ASCO.
Median survival was 46 months for patients treated with Fludara/Cytoxan but has not yet been reached among patients treated with Genasense/Fludara/Cytoxan.
Among 20 patients in the Genasense/Fludara/Cytoxan group achieving a complete disappearance of cancer (CR), 12 were still alive compared with only three of the eight patients achieving CR in the Fludara/Cytoxan group.
The addition of Genasense was well tolerated.
It was concluded that the addition of Genasense to Fludara and Cytoxan increased the CR rate, CR duration, and survival of patients achieving CR. These authors also suggest that CR is a valuable endpoint in evaluating therapies for CLL.

Cooking for Life
A new cookbook offers recipes bursting with flavor and health-boosting nutrients.
Patients with CLL that has stopped responding to prior therapies may wish to speak with their physician regarding their individual risks and benefits of participation in a clinical trial further evaluating Genasense or other novel therapeutic approaches. Two sources of information regarding ongoing clinical trials include the National Cancer Institute (www.cancer.gov) and www.eCancerTrials.com.
Reference:
[1] Rai KR, Moore J, Wu J, et al. Effect of the addition of oblimersen (Bcl-2 antisense) to fludarabine/cyclophosphamide for relapsed/refractory chronic lymphocytic leukemia (CLL) on survival in patients who achieve CR/nPT: Five-year follow-up from a randomized phase III study. Journal of Clinical Oncology. 2008;26: Abstract 7008.
Related News:
Addition of Genasense® to Chemotherapy Improves Responses in CLL (2/16/2007)
Genasense® Improves Long-term Survival in Recurrent Chronic Lymphocytic Leukemia (12/12/2007)
Copyright Leukemia Information Center on CancerConnect.com
Copyright © 2018 CancerConnect. All Rights Reserved.