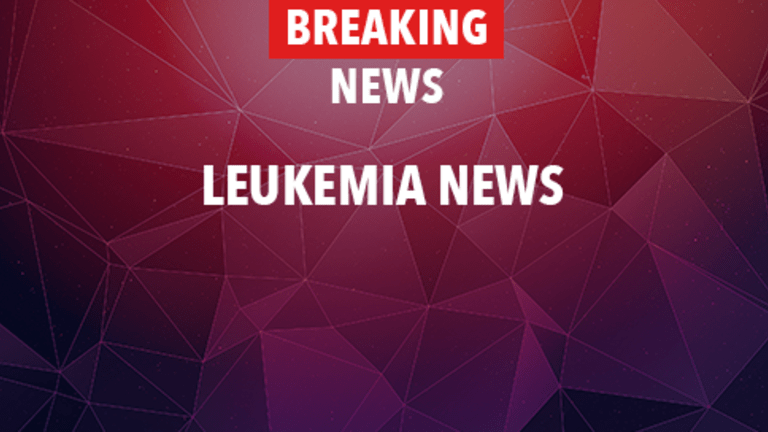 Further Data Supporting Bone Marrow Transplantation in First Complete Remission
Further Data Supporting Bone Marrow Transplantation in First Complete Remission for High-Risk ALL Patients
According to results recently presented at the 43rd annual meeting of the American Society of Hematology, data from a clinical trial appears to provide further evidence that supports allogeneic or autologous bone marrow transplantation (BMT) during first complete remission in patients with high-risk ALL.
ALL, also called acute lymphoblastic leukemia, is a cancer of the bone marrow and lymph system. The bone marrow produces early blood-forming cells, called stem cells, which grow and mature into the three blood cell types: white blood cells, which fight infection; red blood cells, which carry oxygen to tissue; and platelets, which help blood to clot. ALL is characterized by uncontrolled production of immature lymphocytes (white blood cells), of which there are two types: B and T cells. These immature lymphocytes never mature enough to perform their specific function of fighting infection. In addition, these rapidly dividing cells crowd out and suppress the formation of other important blood cells, such as red blood cells, platelets and other white blood cells. ALL is an aggressive cancer that must be treated aggressively for optimal chances of a cure.
Standard treatment for adults with ALL consists of remission induction, which is initial therapy utilized to induce a remission (disappearance of cancer) followed by consolidation therapy, which is therapy used during a complete remission to kill any cancer cells that may have remained following previous therapy. Maintenance therapy is sometimes given following consolidation therapy to help prevent relapse in patients whose cancer is in remission. Remission induction therapies, consolidation therapies and maintenance therapies most often consist of chemotherapy.
However, because standard consolidation/maintenance therapy has a high relapse rate, researchers are exploring the effects of high-dose chemotherapy followed by BMT instead of chemotherapy alone following remission induction. High-dose chemotherapy and/or radiation tend to be more effective at killing cancer cells than lower doses of therapy. However, the high doses also kill blood-forming cells (stem cells) that are produced in the bone marrow, leaving patients susceptible to infection, anemia and uncontrolled bleeding. In order to rescue low levels of blood cells caused by high-dose therapy, stem cells are collected from bone marrow, stored and then infused into the patient following the high-dose therapy. In an allogeneic BMT, stem cells are collected from a related or unrelated donor. Because these stem cells are not from the patient, there is the chance that the patient's immune system may reject the donor cells. To prevent this, donors undergo testing to match the human leukocyte antigens (HLA) of their stem cells with those of the patients; the better the match, the more likely the transplantation is successful. In autologous BMT, stem cells are collected from the patient. Because BMT may cause severe side effects and has high rates of mortality, there is reluctance among patients and physicians to use BMT unless scientific evidence suggests it is highly effective for the specific cancer involved.
Researchers in France conducted a clinical trial of 197 patients with ALL who were at a high risk for a cancer recurrence to determine the efficacy and safety of BMT during first complete remission in this population of patients. High-risk ALL was defined as patients over 35 years old, non T-cell ALL, white blood cell counts greater than 30,000 or Philadelphia chromosome-positive (a specific genetic abnormality). All patients received induction therapy, followed by consolidation therapy. Once in remission (disappearance of cancer), 38 patients with an HLA-matched sibling donor underwent allogeneic BMT; the remaining 82 patients received autologous BMT. The average follow-up for patients was 58 months and the average survival for all patients was 29 months. At five years, 38% of the patients were still alive. For patients treated with an allogeneic BMT, 72% were alive and free of cancer or cancer-related complications after 34 months. Similarly, 46% of the autologous BMT patients were alive and cancer-free five years after treatment.

Results of this French clinical trial suggest that including allogeneic or autologous BMT during first complete remission appears to produce better than expected survival in high-risk adult ALL. In particular, according to these results, allogeneic transplants appear to significantly improve long-term survival for these patients. Individuals with ALL may wish to speak with their physician regarding the risks and benefits of allogeneic or autologous BMT or about participating in a clinical trial. Two sources of information regarding ongoing information on clinical trials include comprehensive, easy-to-use listing services provided by the National Cancer Institute (
www.cancer.gov) and
www.eCancerTrials.com eCancerTrials.com also provides personalized clinical trial searches on behalf of patients. (
Proceedings from the American Society of Hematology, abstract #3339, Orlando, Florida, December, 2001)
Copyright © 2018 CancerConnect. All Rights Reserved.