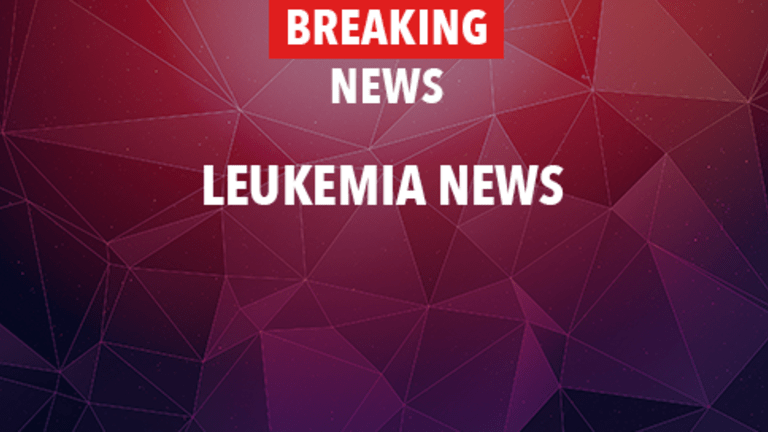 Fludara plus Rituxan Extends Survival in CLL
Fludara plus Rituxan Extends Survival in CLL
Patients with untreated chronic lymphocytic leukemia experienced prolonged survival when treated with Fludara® (fludarabine) plus Rituxan® (rituximab) (delivered either concurrently or sequentially), according to the results of a study presented at the 2009 annual meeting of the American Society of Hematology.1
Chronic lymphocytic leukemia (CLL) is the most common adult leukemia with over 15,000 new cases per year in the United States and almost 5,000 deaths. CLL is not a rapidly growing cancer, but the abnormal cells accumulate in blood, bone marrow, lymph nodes, and spleen, resulting in enlargement of these organs and decreased bone marrow and immune function.
Rituxan is a targeted therapy that binds to a marker known as CD20 on the surface of B-cells. This binding prompts the immune system to destroy the cell, and may also have direct anticancer effects on the cell. Rituxan is commonly used in the treatment of non-Hodgkin's lymphoma and was recently approved by the FDA for use in patients with CLL.
The addition of Rituxan to Fludara-based regimens has been shown to improve response rates; however, there has been little long-term follow-up regarding survival. This clinical trial involved 104 patients with previously untreated, symptomatic CLL who were randomly assigned to the concurrent group (six months of Fludara plus Rituxan) or the sequential group (six months of Fludara followed by four weekly doses of Rituxan).
The overall response rate was 84% (90% in the concurrent group and 77% in the sequential group). Thirty-eight percent of patients had a complete response and 46% experienced a partial response. The median overall survival was 85 months; 71% of patients were alive at five years. Median progression-free survival was 42 months in both groups and 28% of patients were free of disease progression at five years.
The researchers concluded that Fludara plus Rituxan (given concurrently or sequentially) extended overall and progression-free survival in patients with CLL. Seventeen percent of patients who responded to the therapy were still in remission eight years later. The researchers assert that Fludara/Rituxan is an acceptable first-line treatment for symptomatic patients with CLL.
Reference:
1 Woyach JA, Ruppert AS, Heerema NA, et al. Treatment with fludarabine and rituximab produces extended overall survival (OS) and progression-free survival (PFS) in chronic lymphocytic leukemia (CLL) without increased risk of second malignancy: Long-term follow up of CALGB study 9712. *Blood.*2009;114:89, abstract number 539.
Copyright © 2018 CancerConnect. All Rights Reserved.