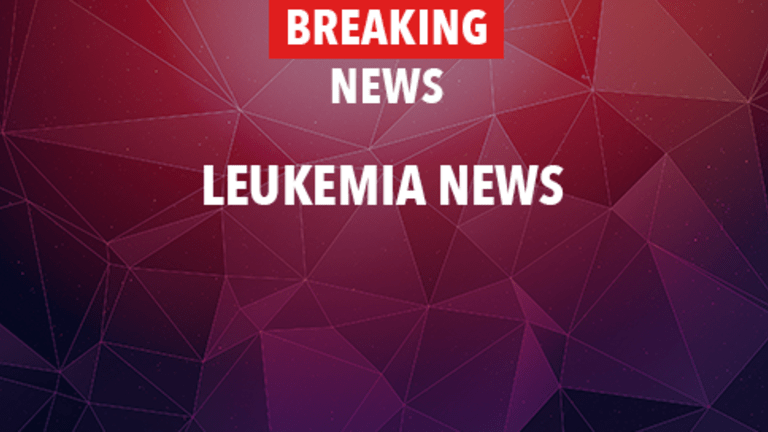 Flavopiridol Has Significant Activity in Relapsed Chronic Lymphocytic Leukemia
Flavopiridol Has Significant Activity in Relapsed Chronic Lymphocytic Leukemia
Flavopiridol provides pronounced anticancer activity among patients with chronic lymphocytic leukemia (CLL) that has stopped responding to prior therapies. These results were recently presented at the 2008 annual meeting of the American Society of Clinical Oncology in Chicago May 30-June 2.
Chronic lymphocytic leukemia is the most common form of adult leukemia. The American Cancer Society estimated that approximately 8,000 people would be diagnosed with CLL in 2007. Currently, there are approximately 60,000 people in the United States living with CLL. Chronic lymphocytic leukemia is characterized by the production of atypical lymphocytes. Lymphocytes are specialized immune cells that exist in two forms: B- and T-cells. These cells are produced in the bone marrow and each serves a specific function in helping the body fight infection.
Flavopiridol is an investigative agent that has not yet been approved by the U.S. Food and Drug Administration (FDA), but is being evaluated as a single agent and in combination with other agents for the treatment of CLL. Flavopiridol exerts it anticancer effects by halting the cell cycle so that cells are not able to replicate.
Researchers from Ohio State University recently conducted a clinical trial that evaluated flavopiridol in 62 patients with CLL who had stopped responding to prior therapies (refractory).
6.5% of patients achieved a complete disappearance of cancer.
42% of patients achieved a partial regression of cancer.
Half of the patients with a poor prognosis-as determined through genetic testing-achieved anticancer responses.
The researchers concluded that flavopiridol has "pronounced" activity in patients with relapsed CLL. Patients with refractory or recurrent CLL may wish to speak with their physicians regarding their individual risks and benefits of participation in a clinical trial further evaluating flavopiridol or other investigative agents. Two sources of information regarding ongoing clinical trials include the National Cancer Institute (www.cancer.gov) and www.eCancerTrials.com.
Reference: Lin TS, Andritsos LA, Fisher JB, et al. Activity of the cylin-dependent kinase (CPK) inhibitor flavopiridol in relapsed, genetically high risk chronic leukemia (CLL). Journal of Clinical Oncology. 2008;26:abstract 7007.
Copyright Leukemia Information Center on CancerConsultants.com
Copyright © 2018 CancerConnect. All Rights Reserved.