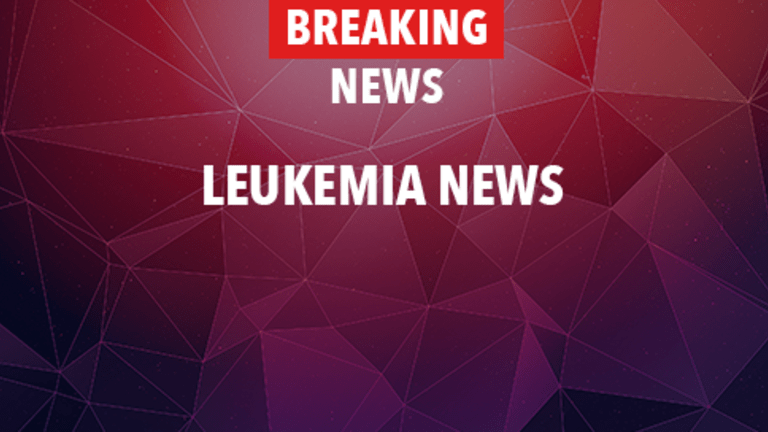 The United States Food and Drug Administration (FDA) has granted priority review to PKC412 (midostaurin) in the treatment of newly diagnosed acute myeloid leukemia (AML) with the FLT3 mutation, as well as for the treatment of advanced systemic mastocytosis (SM). The diagnostic test to detect the FLT3 mutation has also been accepted for review by the FDA.
Acute myeloid leukemia is an aggressive type of leukemia, resulting from the abnormal and stunted development of a certain type of immune cell. AML comprises approximately 25% of all types of leukemia cases worldwide. The FMS-like tyrosine kinase-3 (FLT3) mutation is found in approximately one-third of AML diagnoses, and is associated with poorer outcomes than standard-risk AML. An average of 25% of patients diagnosed with AML will survive 5 years following diagnosis when treated with standard therapies, necessitating the development of novel therapeutic approaches.
Systemic mastocytosis is a rare disease in which the body produces an abundance of mast cells – cells which normally serve as mediators in allergic responses. The mast cells accumulate in the body's organs, disrupting their ability to function normally. Survival times for SM are largely dependent upon the subtype of disease, but remain suboptimal with standard therapies. Patients often suffer from symptoms such as severely itchy skin due to the histamine released by the mast cells.
PKC412 is an agent that blocks multiple pathways within cells that are responsible for growth and replication of cells. These types of pathways often have a mutation in cancer cells, which lead to the uncontrolled and rapid growth and replication that is abnormal when compared to a healthy cell.
Two clinical trials prompted the FDA responses to PKC412. One of the trials, the RATIFY trial, was a phase III trial including adults younger than 60 years of age with FLT3-mutated AML. One group of the patients in the trial was treated with standard chemotherapy plus PKC412, and the other group was treated with standard chemotherapy plus placebo (inactive substitute). The two groups were directly compared.
Patients treated with chemotherapy/PKC412 had a 23% reduced risk of death, compared to those treated with chemotherapy/placebo.
The occurrence of serious side effects were not significantly different between the two treatment groups.
The second clinical trial included patients with advanced SM, all of whom received treatment with PKC412.
60% of patients demonstrated a response to PKC412, meaning they achieved a complete or partial resolution of organ damage caused by the disease.
The median duration of time that the response to treatment lasted was 24.1 months, with a median overall survival time of 28.7 months.
The most frequent side effects appear to be mild in nature.
PKC412 is still an investigative agent; however, the new designation by the FDA will result in a shorter review time in which the FDA will provide a decision in regards to PKC412 for the treatment of these two diseases, compared to a standard FDA review timeline for a new drug.
Reference:  Novartis Press Release. Novartis drug PKC412 (midostaurin) granted FDA Priority Review for newly-diagnosed FLT3-mutated AML and advanced systemic mastocytosis. Available at: . Accessed November 14, 2016.
Copyright © 2018 CancerConnect. All Rights Reserved.