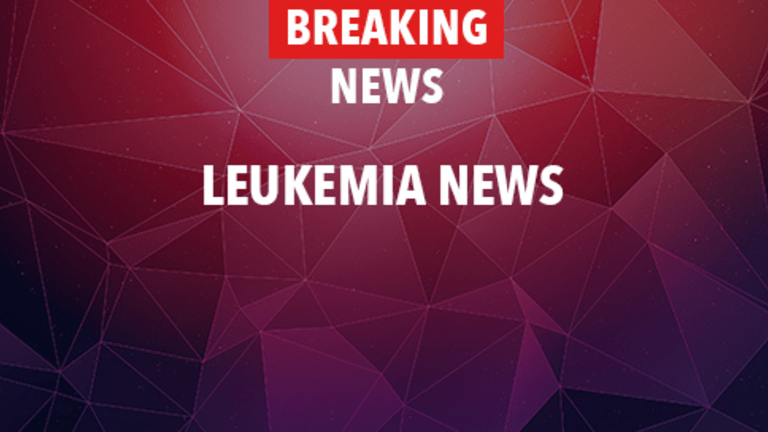 Early Study Shows Promise in the Treatment of Acute Myeloid Leukemia
Early Study Shows Promise in the Treatment of Acute Myeloid Leukemia.
A recent article in the Journal of Clinical Oncology reports that the results of an early study indicate that a new drug known as oblimersen (G3139) can be safely administered in combination with chemotherapy and shows promise as a possible treatment for acute myeloid leukemia.
Acute myeloid leukemia (AML) is a type of cancer in which the bone marrow produces abnormal blood cells or platelets. Since these cells are abnormal they are not able to perform their normal functions within the body, which may lead to the signs of leukemia, which can include anemia, bruising and infections. Current treatment for AML includes chemotherapy and/or bone marrow transplantation. Researchers are currently investigating genetic causes and potential targets for treating AML. Bcl-2 is a gene involved in normal cell function; however, when the gene malfunctions, or becomes excessive, cancer cells tend to be resistant to the anti-cancer effects of chemotherapy. Targeting this gene has become the focus of extensive research.
In this recent study, 29 AML patients under the age of 60 received initial treatment with oblimersen, cytarabine, and daunorubicin at one of two dose levels (45mg/m2 or 60mg/m2). The patients who achieved a complete remission (complete disappearance of detectable cancer cells) then received further chemotherapy with oblimersen and high-dose cytarabine. Laboratory testing was performed to measure the levels of oblimersen in the patient's blood. Genetic tests and protein analysis of the proteins and genes associated with AML, known as Bcl-2, were also evaluated to detect changes before and after oblimersen infusion.
Results of the study found that of the 29 patients, 14 achieved complete remission. After an average follow-up of 12.6 months, 7 patients had relapsed. Side effects of this regimen were similar to those expected with standard chemotherapy alone and were not affected by the different doses. Analyses of genetic changes after oblimersen infusion were compared in those patients who achieved a complete response and those who had not responded. Genetic changes were significant among the complete remission group when compared to the non-responders. Blood tests that evaluated the concentration of oblimersen found no association between the disease response and the blood concentration.

Researchers concluded that oblimersen is a safe and promising new drug that may be combined with chemotherapy in the future for the treatment of AML. Additional studies will be needed to further evaluate oblimersen. Patients are encouraged to speak to their physician regarding treatment options and participation in clinical trials.
Reference: Marcucci G, Stock W, Guowei D, et al. Phase I Study of Oblimersen Sodium, an Antisense to Bcl-2 in Untreated Older Patients With Acute Myeloid Leukemia: Pharmacokinetics, Pharmacodynamics and Clinical Activity. Journal of Clinical Oncology. 2005;23: published ahead of print April 11.
Copyright © 2018 CancerConnect. All Rights Reserved.