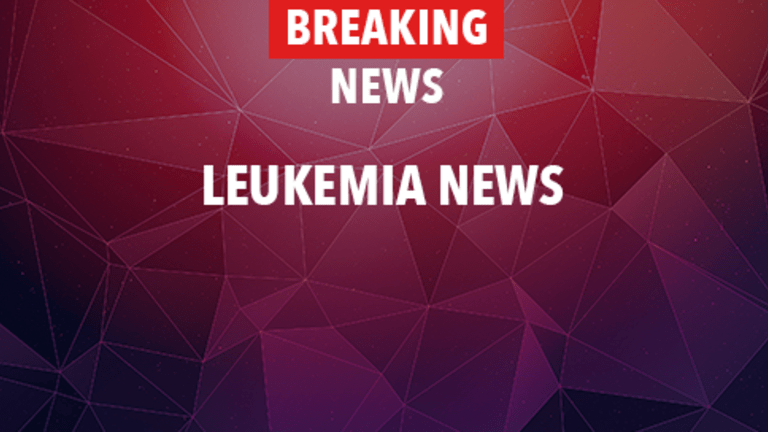 CPX-351 Highly Active in Older Patients with AML
CPX-351 Highly Active in Older Patients with AML
CPX-351 is highly active in all patient subgroups and produced the greatest benefits in response rate and reduction in 60-day mortality compared to standard therapy in older patients with secondary acute myeloid leukemia and adverse cytogenetics, according to the results of a phase IIB study presented at the 54th Annual Meeting of the American Society of Hematology in Atlanta, Georgia.
Acute myeloid leukemia (AML) is a cancer of the bone marrow (spongy portion found in the middle of bones) and blood characterized by the rapid, uncontrolled growth of immature white blood cells known as myelocytes. The disease is more common in adults than in children; the average age at diagnosis is over 65. Treatment of elderly patients with AML remains unsatisfactory, and most patients die within a few months of diagnosis.
CPX-351 is a liposomal formulation of cytarabine and daunorubicin in a 5:1 ratio designed to maximize anti-tumor synergy. CPX-351 accumulates within bone marrow with preferential uptake of liposomes by leukemia cells followed by intracellular release of encapsulated drug. CPX-351 has been granted orphan drug status by the U.S. Food & Drug Administration for the treatment of AML.
Researchers conducted an open-label phase 2b study to compare CPX-351 to the current standard of care, which is conventional cytarabine and daunorubicin (7+3 regimen). The study included 41 patients between the ages of 60-75 with previously untreated AML (including secondary AML). Patients were stratified as high risk (older than age 70, secondary AML, or more than 3 chromosomal abnormalities) or standard risk. The primary endpoint of the study was complete response (CR) or complete response with incomplete recovery of neutrophils or platelets (CRi).
The results indicated that response and 60-day deaths were similar in both study arms for patients with 0 or 1 risk factor. Patients with 2 or 3 risk factors treated with CPX-351 had rates of response and 60-day death rates that were similar to those with only 0 or 1 risk factor. Patients in the control arm who had multiple risk factors did much worse, with fewer CRs, no CRi's, and a substantially higher rate of early deaths.
The researchers concluded that CPX-351 is highly active in every subgroup of older patients with newly diagnosed AML—and produces the greatest benefit in patients with two or more risk factors. The following table shows the results for patients with two or more risk factors.
Reference:
Lancet JE, Cortes JE, Kovacsovics T, et al. CPX-351 is effective in newly diagnosed older patients with AML and with multiple risk factors. Blood (ASH Annual Meeting Abstracts) 2012; 120: Abstract 3626.
Copyright © 2018 CancerConnect. All Rights Reserved.