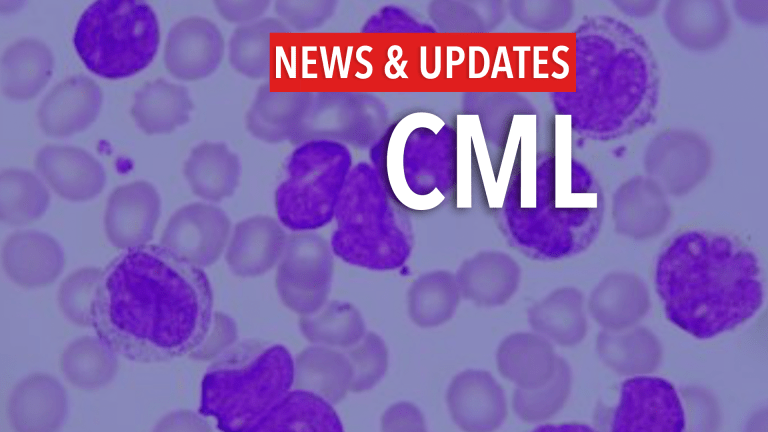 Could Flumatinib Replace Gleevec in Chronic-Phase Chronic Myeloid Leukemia?
The 2nd generation TKI flumatinib appears to control CP-CML better than the historical standard of Gleevec.
by Dr. C.H. Weaver M.D. 8/2019
Flumatinib may be more effective than Gleevec (imatinib) for initial treatment of chronic phase-chronic myeloid leukemia (CML-CP) according to study results presented at the 2019 American Society of Clinical Oncology (ASCO) Annual Meeting in Chicago.
Chronic myeloid leukemia (CML) is a cancer that originates in the immune cells. In CML large numbers of young immune cells do not mature, resulting in an excess accumulation of these cells. These leukemia cells then crowd the bone marrow and blood, suppressing formation and function of other blood cells normally present in these areas. In addition, the leukemia cells cannot perform their function properly, leaving patients susceptible to infection.
About Flumatinib
Flumatinib Mesylate is the orally bioavailable, mesylate salt form of the tyrosine kinase inhibitor that inhibits the wild-type forms of Bcr-Abl, platelet-derived growth factor receptor (PDGFR) and mast/stem cell growth factor receptor (SCFR; c-Kit) and forms of these proteins with certain point mutations. This results in the inhibition of both Bcr-Abl-, PDGFR- and c-Kit-mediated signal transduction pathways, and the proliferation of tumor cells in which these kinases are over expressed
Chronic myeloid leukemia begins with a chronic phase, during which few clinical problems, if any, occur. However, when left untreated, the chronic phase progresses into acute phases; these phases, called the accelerated and blastic phases, are characterized by fast-growing and aggressive cancer. Patients reaching these acute phases have a poor prognosis for long-term survival.
The majority of cases of CML are Philadelphia chromosome-positive (Ph-positive). In such cases a genetic abnormality, referred to as the Philadelphia chromosome, results in the constantly activated growth of cancer cells. Roughly 30% of adult patients with acute lymphoblastic leukemia (ALL) also have this genetic abnormality.
Gleevec, which is a targeted tyrosine kinase inhibitor (TKI) targets the pathways associated with the Philadelphia chromosome and has become the standard initial treatment for Philadelphia chromosome-positive CML. Flumatinib, is a second-generationTKI that may have greater selectivity and activity.
In the current study 400 patients with newly CML-CP were treated with flumatinib or Gleevec for 12 months and directly compared.
Overall both treatments were well tolerated with similar safety profiles. Flumatinib however appeared more effective. The major molecular response rate was 35% for flumatinib compared with the rate of 19% for Gleevec at 6 months 57% compared to 39% at 12 months. Moreover a significantly greater proportion of flutamide treated patients had a complete molecular response (BCR-ABL ≤0.0032%) at 12 months.
Reference
Li Z, Meng L, Zhang Y, et al. Frontline flumatinib versus imatinib in patients with chronic myeloid leukemia in chronic phase: Results from the China randomized phase III study. Presented at: 2019 American Society of Clinical Oncology (ASCO) Annual Meeting; May 31-June 4, 2019; Chicago, IL. Abstract 7004.