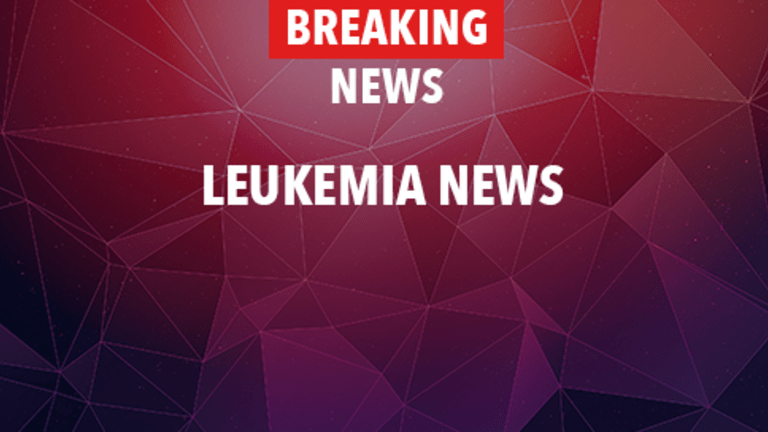 Combination of Revlimid and Vidaza Beneficial in Untreated Patients with AML
Combination of Revlimid and Vidaza Beneficial in Untreated Elderly Patients with AML
The sequential combination of Vidaza® (azacitidine) and Revlimid® (lenalidomide) shows evidence of clinical activity as initial therapy for older patients with acute myeloid leukemia, according to the results of a phase II study presented at the 54th Annual Meeting of the American Society of Hematology in Atlanta, Georgia.
Acute myeloid leukemia (AML) is a cancer of the bone marrow (spongy portion found in the middle of bones) and blood characterized by the rapid, uncontrolled growth of immature white blood cells known as myelocytes. The disease is more common in adults than in children; the average age at diagnosis is over 65.
There have been relatively large improvements in survival of younger patients with AML over the past two decades due to increased dose-intensity of therapy and stem cell transplants. However, there has been little, if any, improvement in the treatment of elderly patients with AML, often because elderly patients are not able to tolerate the more aggressive treatments used for younger patients. Treatment of elderly patients with AML remains unsatisfactory, and most patients die within a few months of diagnosis.
Vidaza works by targeting aspects of DNA expression, ultimately killing cancer cells. It is used in the treatment of AML and myelodysplastic syndromes (MDS). Revlimid is an oral targeted agent that can stop or slow the growth of cancerous cells within the bone marrow. It is approved in combination with dexamethasone for the treatment of patients with multiple myeloma who have received at least one prior therapy. Previous studies have shown that both Vidaza and Revlimid have single-agent activity in patients over age 60 with untreated AML.
Researchers conducted a phase II study of 41 patients age 60 or older (median age 74) with untreated AML. Patients received Vidaza for 7 days followed by escalating doses of Revlimid daily for 21 days on 42-day cycles. Treatment was continued until disease progression, unacceptable adverse event or completion of 12 cycles.

The results indicated that the overall response rate was 41%, with 29% of patients achieving a complete response (CR/CRi). The median time to CR and CRi was 12 weeks and the median duration of response (CR/CRi/PR) was 28 weeks. Median overall survival was 20 weeks for all patients and 69 weeks for patients who responded to therapy. Patients who experienced a response had an improved overall survival compared to non-responders (69 weeks vs. 15 weeks). Baseline characteristics, such as age at diagnosis, baseline white blood cell count, bone marrow blast percentage, were not predictive of responses. Grade 3 or higher adverse events were uncommon. Moast adverse events were gastrointestinal, fatigue, and myelosupression.
The researchers concluded that the sequential combination of Vidaza and Revlimid has evidence of clinical activity as initial therapy for older AML patients. They note that further study of this combination in both AML and MDS is warranted.
Reference:
Pollyea DA, Zehnder JL, Coutre S, et al. Azacitidine plus lenalidomide for untreated AML patients ineligible for conventional chemotherapy. Blood (ASH Annual Meeting Abstracts) 2012 120: Abstract 3575.
Copyright © 2018 CancerConnect. All Rights Reserved.