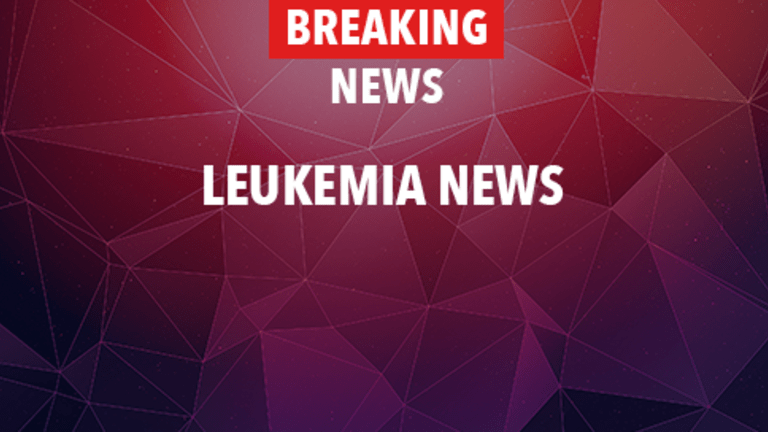 Clolar™ Approved for Pediatric Acute Lymphoblastic Leukemia
Clolar™ Approved for Pediatric Acute Lymphoblastic Leukemia
The Food and Drug Administration (FDA) recently approved Clolar™ (clofarabine) for the treatment of pediatric acute lymphoblastic leukemia (ALL). Clolar™ is indicated for patients aged 1 to 21 years who have received at least 2 prior treatment regimens.
Acute lymphocytic leukemia (ALL), also called acute lymphoblastic leukemia, is a cancer of the bone marrow and lymph system. The bone marrow produces early blood-forming cells, called stem cells, which grow and mature into the three blood cell types: white blood cells, which fight infection; red blood cells, which carry oxygen to tissue; and platelets, which help blood to clot. ALL is characterized by uncontrolled production of immature lymphocytes (white blood cells), of which there are two types: B and T cells. These immature lymphocytes never mature enough to perform their specific function of fighting infection. In addition, these rapidly dividing cells crowd out and suppress the formation of other important blood cells, such as red blood cells, platelets and other white blood cells. Treatment for ALL is typically aggressive therapy, including high-dose therapy and stem cell transplantation.
The clinical trial that prompted FDA approval of Clolar™ included 49 patients with ALL who had received between 2 and 4 prior treatment regimens. The average age of the patient was 12 years. Following treatment with Clolar™, 12% of patients (6 patients) achieved a complete disappearance of detectable cancer (CR) and 18% of patients (9 patients) achieved a partial disappearance of cancer (PR). Of the 15 patients who achieved an anti-cancer response to Clolar™, 6 underwent a subsequent stem cell transplantation. Of the 9 patients who did not undergo a stem cell transplant following Clolar™, the durations of CR were between 43 and over 160 days and the duration of PR was 32 days. The most common side effects associated with Clolar™ were nausea, vomiting, low levels of blood cells and fever accompanied by low levels of white blood cells.
Parents with children diagnosed with ALL who have received at least 2 prior chemotherapy regimens may wish to speak with their physician regarding their individual risks and benefits of treatment with Clolar™.
References:
Genzyme Oncology. CLOLAR Wins FDA Approval for Most Common Type of Pediatric Leukemia. Available at: .

Accessed December 2004.
Clolar™ Prescribing information. Available at: .

Accessed December 2004.
Copyright © 2018 CancerConnect. All Rights Reserved.