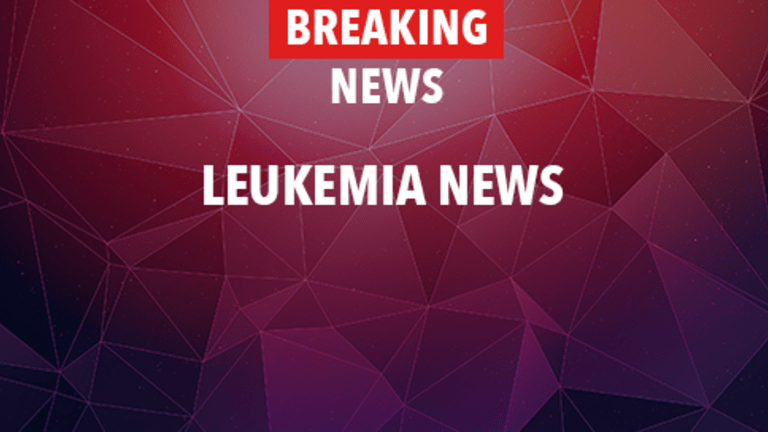 CLAG-M Regimen Effective in Refractory Acute Myeloid Leukemia
CLAG-M Regimen Effective in Refractory Acute Myeloid Leukemia.
According to results recently published in the Annals of Hematology, the treatment regimen referred to CLAG-M appears highly effective in patients with acute myeloid leukemia (AML) that has stopped responding to standard therapies.
Acute myeloid leukemia is a cancer of the bone marrow and blood characterized by the rapid and uncontrolled abnormal growth of immature white blood cells known as myelocytes. The disease is more common in adults than in children; the average age at diagnosis is more than 65 years. If a patient has a recurrence of AML following initial therapy (relapsed), long-term survival outcomes are suboptimal. Furthermore, patients who stop responding to standard therapies (refractory), have even fewer effective treatment options. Researchers are continually developing and exploring new treatments in order to improve survival.
In an effort to improve the poor prognosis of patients with refractory AML, researchers affiliated with the Polish Adult Leukemia Group recently conducted a clinical trial to evaluate the treatment regimen CLAG-M. CLAG-M includes the chemotherapy agents cladribine (Leustatin®), fludarabine (Fludara®), cytarabine (Cytosar-U®), mitoxantrone (Novantrone®) plus granulocyte colony stimulating factor (G-CSF, an agent to protect against low levels of immune cells caused by treatment). This trial included 42 patients from five different medical centers with refractory AML. All patients received at least one course of CLAG-M. Those who achieved a complete disappearance of detectable cancer (CR) received additional "consolidation" therapy that included high doses of cytarbine and mitoxantrone, with or without cladribine. Those who achieved a partial disappearance of cancer (PR) received a second course of CLAG-M.
Overall, nearly half of the patients (49%) had detectable cancer disappear (achieved CR) with CLAG-M, while 47% did not achieve anti-cancer responses. The overall average survival at one year was approximately 73% in patients who achieved CR, and 43% for the entire group of patients. The most common side effects of CLAG-M were low levels of blood cells.
The researchers concluded that the treatment regimen CLAG-M appears to be one of the most effective therapies for patients with refractory AML. As well, side effects were acceptable. Future clinical trials evaluating CLAG-M in these patients are warranted. Patients with refractory AML may wish to speak with their physician regarding the risks and benefits of participating in a clinical trial further evaluating CLAG-M or other promising therapeutic approaches. Two sources of information regarding ongoing clinical trials include the National Cancer Institute ( www.cancer.gov) and www.cancerconsultants.com.
Reference: Wrzesie n-Kus A, Robak T, Wierzbowska A, et al. A multicenter, open, noncomparative, phase II study of the combination of cladribine (2-chlorodeoxyadenosine), cytarabine, granulocyte colony-stimulating factor and mitoxantrone as induction therapy in refractory acute myeloid leukemia: a report of the Polish Adult Leukemia Group. Annals of Hematology. 2005;84: 557 – 564.
Copyright © 2018 CancerConnect. All Rights Reserved.