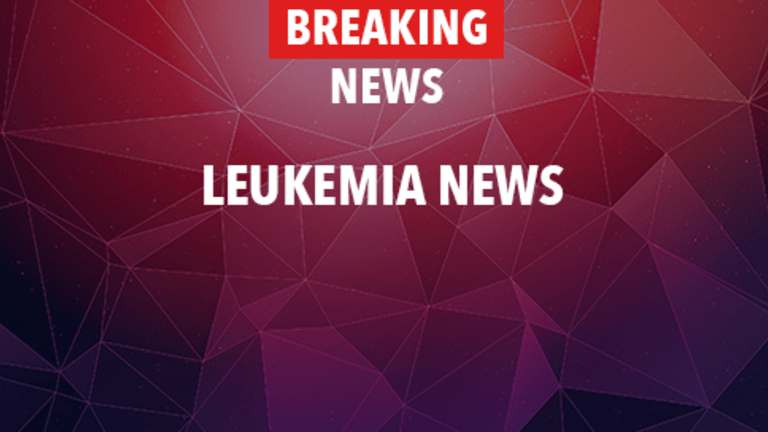 Children with Acute Lymphocytic Leukemia and Down Syndrome Benefit from Therapy
Children with Acute Lymphocytic Leukemia and Down Syndrome Benefit from Aggressive Therapy.
According to results recently presented at the 43rd annual meeting of the American Society of Hematology, children with acute lymphocytic leukemia (ALL) who also have Down Syndrome may benefit from aggressive induction therapy.
ALL, also called acute lymphoblastic leukemia, is a cancer of the bone marrow and lymph system. The bone marrow produces early blood-forming cells, called stem cells, which grow and mature into the three blood cell types: white blood cells, which fight infection; red blood cells, which carry oxygen to tissue; and platelets, which help blood to clot. ALL is characterized by uncontrolled production of immature lymphocytes (white blood cells), of which there are two types: B and T cells. These immature lymphocytes never mature enough to perform their specific function of fighting infection. In addition, these rapidly dividing cells crowd out and suppress the formation of other important blood cells, such as red blood cells, platelets and other white blood cells. ALL is an aggressive cancer that must be treated aggressively for optimal chances of a cure.
Down Syndrome (DS) occurs in about 1 in 1,000 live births, with approximately 250,000 families in the United States affected by DS. Children with DS usually have recognizable physical characteristics and are slower to develop physically and mentally. The cause of DS is an extra chromosome 21, known as trisomy 21, most often resulting from a mistake in cellular replication during early development of the fetus. Leukemia is 10 to 30 times more common in children with DS than in the general population.
Initial treatment for patients with ALL is called remission induction. One standard remission induction treatment option for ALL requires administering large doses of several chemotherapy agents over a short period of time. This regimen kills leukemia cells quickly before resistance to the agents can develop. Remission induction is administered to produce a complete remission (disappearance of cancer) in the bone marrow. For this type of treatment, complete remission is defined as bone marrow containing less than 5% leukemic cells and normalized blood counts. Currently, over 95% of children with ALL will achieve complete remission following remission induction chemotherapy treatment.

Recently, researchers at the Children's Cancer Group examined the outcomes for children with ALL and DS (ALL-DS). Of 8,447 ALL children enrolled in one clinical trial, 2.1% also had DS. The children with ALL-DS had significantly lower rates of complete remission following induction therapy, higher mortality during remission induction and lower overall survival rates. The overall survival rates and the probability of surviving cancer-free ten years after treatment were 10% lower for ALL-DS patients than for patients with ALL alone. However, ALL-DS patients who received aggressive therapy performed as well as ALL patients. These results suggest that aggressive therapy may be indicated for ALL-DS patients, with attention to known problems of therapy tolerance. Parents of children with ALL-DS or individuals with ALL-DS may wish to speak with their physician regarding the risks and benefits of aggressive treatment regimens or about participating in a clinical trial. Two sources of information regarding ongoing clinical trials include comprehensive, easy-to-use listing services provided by the National Cancer Institute (cancer.gov) and www.eCancerTrials.com. eCancerTrials.com also provides personalized clinical trial searches on behalf of patients.
(Proceedings from the 43rdAmerican Society of Hematology, abstract #3003, Orlando, Florida, December 2001)
Copyright © 2018 CancerConnect. All Rights Reserved.