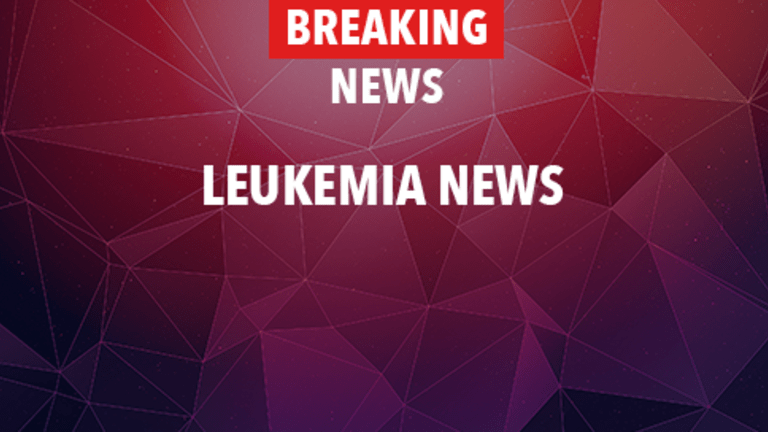 Ceplene™ Improves Survival in Acute Myeloid Leukemia
Ceplene™ Improves Survival in Acute Myeloid Leukemia
According to results from a recent clinical trial, the agent Ceplene™ in addition to interleukin-2 appears to improve survival in patients with acute myeloid leukemia.
Acute myeloid leukemia (AML) is the most common type of leukemia in adults. AML is a cancer of the bone marrow and blood characterized by the uncontrolled growth of immature white blood cells (immune cells), which never develop into functioning cells. Besides not being able to carry out the functions of mature immune cells, AML cells may also crowd out normal blood cells in the bone marrow and blood. AML is considered to be an aggressive cancer and patients are often at a high risk of developing a cancer recurrence following therapy, particularly if they are not able to undergo high doses of therapy. Often, patients are initially treated with chemotherapy until they obtain a remission, in which there are no detectable cancer cells. However, although patients may achieve a complete remission following chemotherapy, a majority will experience a recurrence of their cancer and ultimately succumb to their disease.
Researchers have been evaluating ways in which to extend the survival of patients diagnosed with AML. One approach to this is to continue treatment while patients are in complete remission, optimizing chances that treatment will kill remaining cancer cells in the body. Ceplene™ is an agent whose active component is histamine. Ceplene™ works by protecting certain immune cells in the body that may be adversely affected by cancer. By protecting the immune cells, they are able to help fight the leukemia. In addition, interleukin-2 (IL-2) also stimulates certain cells in the immune system to help fight leukemia. Ceplene™ just finished the last phase of clinical trials prior to FDA review for approval.
Although no definitive results have yet been announced, the latest clinical trial demonstrated a significant improvement in cancer-free survival with the use of Ceplene™. This trial included 320 patients with AML who were in complete remission. The patients were divided into two groups: those who were treated with Ceplene™ plus IL-2, and those who received no further treatment, which is considered a standard approach at present. The minimum follow-up of these patients was 3 years, with a significant cancer-free survival in the group of patients treated with Ceplene™ and IL-2. Final results from this trial are expected to be presented at upcoming hematologic meetings.

Patients with AML who are in complete remission may wish to speak with their physician about the risks and benefits of participating in a clinical trial further evaluating Ceplene™ or other novel therapeutic approaches. Two sources of information regarding clinical trials include the National Cancer Institute ( cancer.gov) and www.cancerconsultants.com. Personalized clinical trial searches are also performed by cancerconsultants.com.
Reference: Maxim Pharmaceuticals. Maxim Pharmaceuticals Announces Phase 3 Trial of Ceplene in Acute Myeloid Leukemia Meets Primary Trial Endpoint. Available at: http://investors.maxim.com/releaseDetail.cfm?releaseID=135014. Accessed May 2004.
Copyright © 2018 CancerConnect. All Rights Reserved.