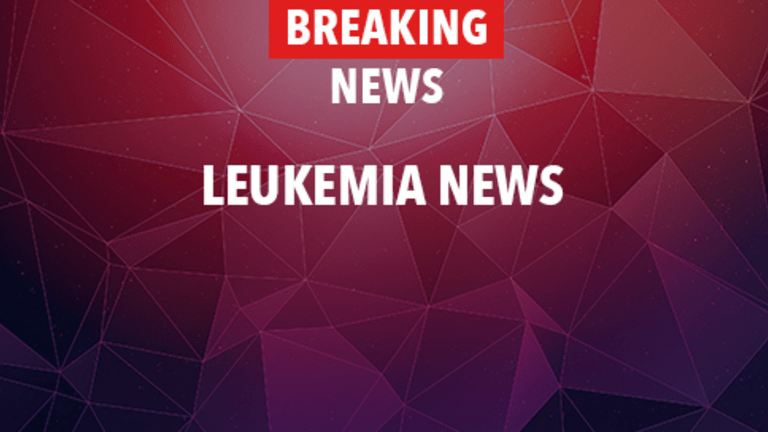 CD19-Directed CAR T Cells Effective in Management of Relapsed/Refractory
CD19-Directed CAR T Cells Effective in Management of Relapsed/Refractory Acute Lymphoblastic Leukemia
CD19-Directed CAR T Cells Effective in Management of Relapsed/Refractory Acute Lymphoblastic Leukemia
In a study recently published in The New England Journal of Medicine, doctors have reported achieving sustained remissions in children and adults with relapsed/refractory acute lymphoblastic leukemia (ALL) using CD19-targeted chimeric antigen receptor (CAR)-modified T cells.
Acute lymphoblastic lymphoma (ALL) is a fast-growing cancer of the white blood cells. Relapsed/refractory ALL in adults has a dismal prognosis, with only 35–40 percent of patients reaching a remission and a median overall survival of 4–6 months. Relapsed ALL is currently managed with stem cell transplantation and more recently blinatumomab.
Anti-CD19 CAR T cell therapy involves genetically modifying a patient's T cells to express a CAR that is designed to target CD19, a protein expressed on the cell surface of B cell lymphomas and leukemias.
In this clinical study, CAR T was administered to 30 children and adults at the Hospital of the University of Pennsylvania with relapsed or refractory ALL. Of the 30 patients, 26 had relapsed B-cell, 3 had primary refractory B-cell ALL, and 1 had relapsed T-cell ALL expressing the CD19 antigen.
Overall complete disappearance of the ALL was achieved in 90% of patients, and with follow-up of 2 to 24 months, sustained remissions have been observed in 19 patients, with 15 receiving no further treatment.
A major side effect of CAR T is cytokine-release syndrome and this was reported in 27% of patients requiring intensive management and support. Cytokine-release syndrome is a documented side effect of CAR T typically starting the day after infusion.
The researchers concluded that CAR T was effective in treating relapsed and refractory ALL even among patients for whom stem-cell transplantation had failed, and durable remissions up to 24 months were observed are ongoing.
References
1.Maude S, Frey N, Shaw P, et al. Chimeric Antigen Receptor T Cells for Sustained Remissions in Leukemia. N Engl J Med. 2014; 371:1507-1517.
2.Topp MS, Goekbuget N, Zugmaier G, et al. Anti-CD19 BiTE blinatumomab induces high complete remission rate and prolongs overall survival in adult patients with relapsed/refractory B-precursor acute lymphoblastic leukemia (ALL). Blood (ASH Annual Meeting Abstracts) 2012; 120: Abstract 670.
Copyright © 2018 CancerConnect. All Rights Reserved.