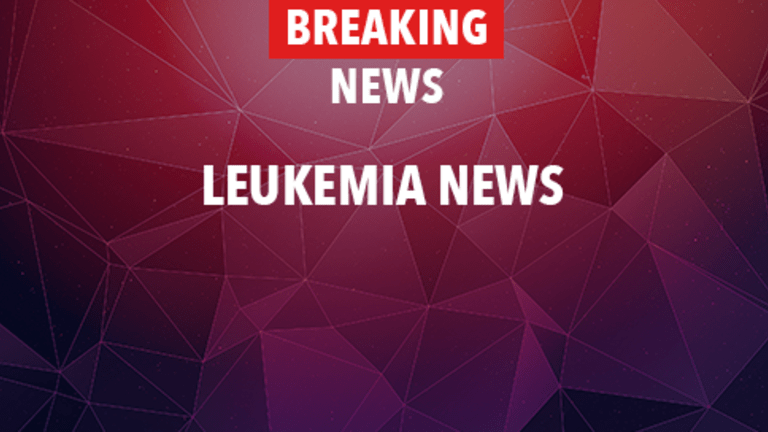 Cancer-Free Survival Improved with Prolonged Maintenance Chemotherapy in AML
Cancer-Free Survival Improved with Prolonged Maintenance Chemotherapy in AML.
According to results recently presented at the 43rd annual meeting of the American Society of Hematology, research suggests that prolonged maintenance chemotherapy may improve cancer-free survival but not overall survival in patients with acute myeloid leukemia (AML).
Acute myeloid leukemia is a cancer of the bone marrow and blood characterized by the rapid uncontrolled abnormal growth of immature white blood cells known as myelocytes. The disease is more common in adults than in children, with the average age at diagnosis being more than 65 years. However, diagnosis and treatment of children and adults are similar. A majority of patients with AML will die within 2 years of diagnosis. Therefore, researchers are continually developing and exploring new treatments for AML in order to improve upon survival for these patients.
Chemotherapy with TAD (thioguanine/araC/daunorubicin) is one standard treatment regimen for induction (treatment to induce a remission) and consolidation (treatment while in remission to prevent recurrences) in AML. Some clinical trials have been evaluating the efficacy of maintenance therapy on survival after induction and consolidation treatment with TAD.
Researchers in Germany conducted a trial randomizing patients following induction and consolidation chemotherapy with TAD to receive maintenance therapy or no further therapy. Ten years following therapy, the cancer-free survival was 18% in the group of patients treated with maintenance therapy versus 6% in the group who received no further treatment.

In a more recent trial, researchers in Germany again evaluated the efficacy of maintenance therapy on survival for patients with AML. In this study, 817 patients received induction therapy with TAD-HAM (high-dose araC/mitox) followed by consolidation with TAD. Patients were then divided into two groups: one group who received monthly TAD maintenance and one group who received an additional course of HAM and no maintenance. Sixty-nine percent of all patients went into complete remission (disappearance of cancer). The average cancer-free survival time was 16 months for the group who received maintenance therapy and 11 months for the group who did not receive maintenance. Three and five years following therapy, 35% and 28% of patients in the maintenance group were alive and cancer free compared to 27% and 23%, respectively, in the no maintenance group. Overall survival was not different between the two treatment groups.
These results indicate that prolonged maintenance therapy improves cancer-free survival in patients with AML. Future trials will further define the role of maintenance therapy in patients with AML. Patients with AML may wish to speak with their physician about the risks and benefits of participating in a clinical trial further evaluating the efficacy of maintenance chemotherapy as well as other novel approaches. Two sources of information regarding ongoing clinical trials include comprehensive, easy-to-use listing services provided by the National Cancer Institute (cancer.gov) and www.eCancerTrials.com. eCancerTrials.com also provides personalized clinical trial searches on behalf of patients.
(Proceedings from the 43rdannual meeting of the American Society of Hematology, abstract # 1933, Orlando, Florida, December 11-14, 2001)
Copyright © 2018 CancerConnect. All Rights Reserved.