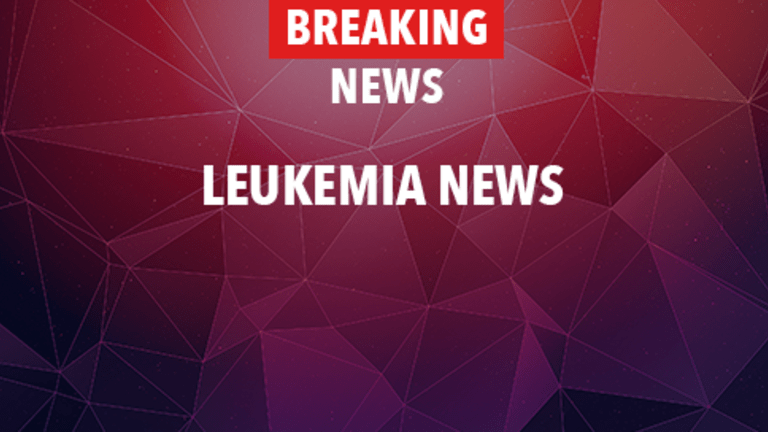 C-Kit Levels Indicative of Response to Chemotherapy in AML
C-Kit Levels Indicative of Response to Chemotherapy in AML.
According to results recently presented at the 43rd annual meeting of the American Society of Hematology, data from a recent clinical trial indicates that patients with acute myeloid leukemia (AML) who have high levels of c-kit do not respond favorably to chemotherapy. The researchers conducting this trial suggest that these patients should consider treatment with Gleevec®.
Acute myeloid leukemia is a cancer of the bone marrow and blood characterized by the rapid uncontrolled abnormal growth of immature white blood cells known as myelocytes. The disease is more common in adults than in children, with the average age at diagnosis being more than 65 years. However, diagnosis and treatment of children and adults are similar. A majority of patients with AML will die within two years of diagnosis. Therefore, researchers are continually developing and exploring new treatments for AML in order to improve survival for these patients.
The c-kit tyrosine kinase is a protein found in normal blood cells and mediates controlled cellular proliferation and cellular death. Some patients with AML have high levels of c-kit, indicative of uncontrolled proliferation and growth of the cancerous blood cells. Gleevec® inhibits c-kit tyrosine kinase activity and researchers speculate that it may produce anti-leukemia effects in AML patients with high levels of c-kit. Gleevec® is currently approved for the treatment of chronic myeloid leukemia.
Researchers in Italy recently conducted a clinical trial evaluating the level of c-kit and outcomes to treatment with chemotherapy in patients with AML. In this study, 245 newly diagnosed patients with AML had c-kit levels determined from bone marrow and blood samples. Following intensive chemotherapy, 75% of patients with a low c-kit level achieved a complete response (disappearance of detectable cancer), compared to only 41% of patients with a high c-kit level. Approximately six years following therapy, overall survival was 30% for patients with a high c-kit level, compared to only 6% for patients with a low c-kit level.

These results indicate that AML patients with lower c-kit levels respond more favorably to chemotherapy compared to patients with higher c-kit levels. Since chemotherapy appears to not produce optimal results for patients with higher levels of c-kit, the researchers conducting this clinical trial suggest that patients speak with their physicians about the risks and benefits of participating in a clinical trial involving Gleevec®. Two sources of ongoing information regarding clinical trials include comprehensive, easy-to-use listing services provided by the National Cancer Institute (www.cancer.gov) and www.eCancerTrials.com. eCancerTrials.com also provides personalized clinical trial searches on behalf of patients.
(Proceedings from the 43rdannual meeting of the American Society of Hematology, abstract #2992, Orlando, Florida, December 11-14, 2001)
Copyright © 2018 CancerConnect. All Rights Reserved.