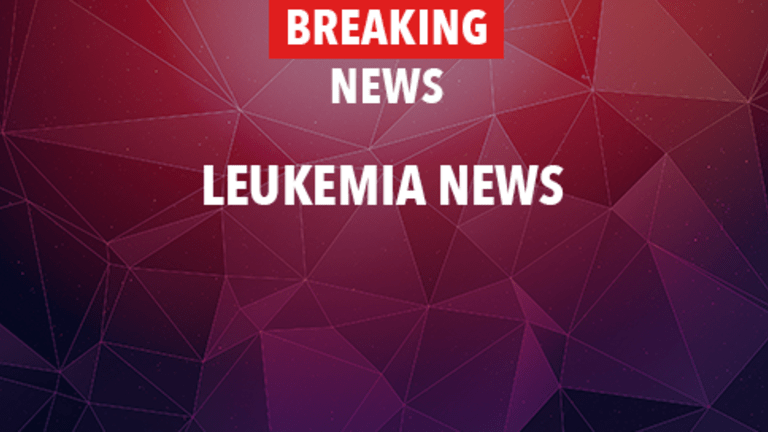 Anti-BCL2 Agent Sensitizes Refractory Leukemia to Chemotherapy
Anti-BCL2 Agent Sensitizes Refractory Leukemia to Chemotherapy
The addition of G3139 to chemotherapy produces anti-cancer responses in leukemia that has stopped responding to chemotherapy alone, according to recent results presented the Annual Meeting of the American Society of Hematology.
Leukemia is a cancer of the blood cells. There are different types of leukemia, depending upon which blood cells are affected and/or differing biological characteristics of the cancer. Chemotherapy remains one of the essential standard therapeutic components for most cases of leukemia. Unfortunately, many patients who initially respond to therapy ultimately experience a cancer recurrence and/or develop a resistance to therapy referred to as refractory disease.
One obstacle in achieving sustained responses to chemotherapy and/or radiation is that leukemia cells build a resistance to chemotherapy's killing effects. One mechanism through which resistance occurs is through BCL2 expression. BCL2 is a protein which exists in delicate balance with other related proteins whose function is to block cells from apoptosis (death). Through several mechanisms not entirely understood, BCL2 proteins assist cancer cells in defying the killing effects of chemotherapy. Various types of cancer including leukemia have been shown to express high levels of BCL2 proteins.
A novel agent, G3139, which is still in clinical trials utilizes a new approach in the treatment of various cancers. G3139 inhibits the production of BCL2 proteins. It does this by binding to specific molecules at a genetic level that are responsible for the initial development of BCL2. This binding action inhibits the production of BCL2 proteins within a cell.

A preliminary trial involving 10 patients was conducted to evaluate G3139 and chemotherapy. The patients in this trial included the following: 2 patients with acute myeloid leukemia (AML) that had stopped responding to treatment, 1 with acute lymphocytic leukemia (ALL) that had stopped responding to treatment and 7 patients in first or second relapse of AML. Following treatment with G3139 and chemotherapy consisting of fludarabine and cytarabine, 4 patients achieved a complete disappearance of cancer cells in their bone marrow and one patient had fewer than 10% cancer cells in the bone marrow. Four patients had a smaller disappearance of cancer cells in bone marrow or their disease stabilized, and only one patient had disease progression. There were major decreases in BCL2 proteins in patients following treatment. Treatment was generally well-tolerated.
These results provide a reference point so that clinical trials may move ahead evaluating G3139. Future clinical trials evaluating G3139 will also involve other hematological malignancies such as chronic lymphocytic leukemia (CLL) and multiple myeloma. Additionally, researchers have proposed the utilization of G3139 earlier in the course of these diseases to derive optimal benefit. Patients with a hematological malignancy may wish to speak with their physician about the risks and benefits of participating in a clinical trial evaluating G3139 or other promising new therapies. Two sources of information include comprehensive, easy-to-use listing services provided by the National Cancer Institute (cancer.gov) and eCancerTrials.com. eCancerTrials.com also provides personalized clinical trial searches on behalf of patients. (Proceedings from the 42nd Annual Meeting of the American Society of Hematology, San Francisco, CA, 2000)
Copyright © 2018 CancerConnect. All Rights Reserved.