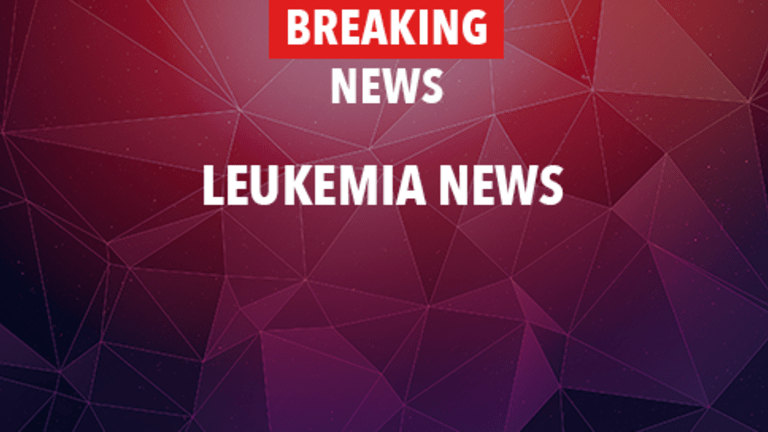 According to a study published in the journal Leukemia, treatment with Gleevec® (imatinib) and methylprednisolone alternated with chemotherapy improves outcomes among elderly patients with Philadelphia chromosome-positive acute lymphoblastic leukemia (ALL).
Acute lymphoblastic leukemia is a malignant disease or cancer of the blood characterized by the rapid uncontrolled growth of abnormal, immature white blood cells known as lymphoblasts.
Acute lymphoblastic leukemia is the most common leukemia in children, with approximately 3,000 new patients diagnosed each year in the United States. It is uncommon in adults between 15 and 50 years of age but occurs more frequently in individuals over 50 years of age.
Approximately 20% of ALL cases are caused by a specific genetic abnormality, referred to as the Philadelphia chromosome. The Philadelphia chromosome occurs when specific genetic information is switched. This genetic switching produces a protein called the Bcr-Abl tyrosine kinase. The Bcr-Abl tyrosine kinase protein aids cellular function and growth by modulating the flow into and out of cells of certain chemical information. This action initiates growth responses to chemical stimuli.
The pivotal problem with Bcr-Abl tyrosine kinase is that it performs its functions in an uncontrolled manner, leading to excessive replication and growth of cells-the hallmark trait of cancer. Patients who are Philadelphia chromosome positive typically do not respond well to standard therapies. Therefore, researchers continue to develop and explore new treatment strategies in an attempt to improve upon present treatment outcomes.
Gleevec® is a new type of therapy that has shown promise in producing anticancer responses in Philadelphia chromosome-positive ALL patients who no longer respond to standard therapies. Gleevec® produces its effects by binding to a specific site on the Bcr-Abl tyrosine kinase. The binding of Gleevec® blocks the growth effects facilitated by Bcr-Abl. This, in turn, halts the excessive replication and growth of cancer cells.
To explore the use of Gleevec in the treatment of elderly patients with Philadelphia-positive ALL, researchers conducted a study among 30 patients age 55 or older. None of the patients had received previous treatment for ALL. Initial treatment involved a sequence of steroids, chemotherapy, and Gleevec. Patients who achieved a complete remission received maintenance therapy consisting of alternating chemotherapy and Gleevec.
Treatment outcomes in study participants were compared to outcomes in a comparable group of patients who had previously received other standard therapy.
Study participants were more likely than comparison subjects to achieve a complete remission.
Survival at one year was 66% among study participants and 43% among comparison subjects.
The probability of surviving for one year without a relapse was 58% among study participants and 11% among comparison subjects.
The researchers conclude that use of Gleevec is likely to improve outcomes among elderly patients with Philadelphia chromosome-positive ALL.
Reference: Delannoy A, Delabesse E, Lheritier V et al. Imatinib and Methylprednisolone Alternated with Chemotherapy Improve the Outcome of Elderly Patients with Philadelphia-positive acute lymphoblastic leukemia: Results of the GRAALL AFR09 Study. Leukemia. 2006;20:1526-32.
Related News:
High-Dose Gleevec® and Low-Dose Chemotherapy Effective for Relapsed PH-Positive Acute Lymphoblastic Leukemia (3/17/2006)
Gleevec® Shows Promise for the Treatment of Select Patients with Acute Lymphoblastic Leukemia(6/13/2005)
Copyright © 2018 CancerConnect. All Rights Reserved.