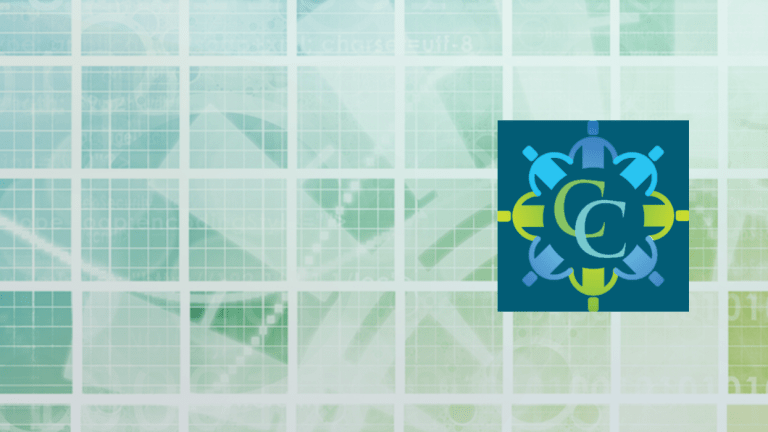 Allogenic Stem Cell Transplant for Acute Myeloid Leukemia
Allogenic stem cell transplant is a curative treatment option for individuals with newly diagnosed and recurrent AML.
by Dr. C.H. Weaver updated 5/2021
Acute myeloid leukemia (AML) is a curable cancer and the results of treatment have improved dramatically. In order to have the best chance of being cured, it is important to understand the treatments available and what is necessary to achieve the best results. Researchers have learned that the best way to cure patients with AML is to administer large doses of chemotherapy drugs in a short period of time. The concept is to kill leukemia cells quickly before they can develop resistance to the drugs.
Allogeneic stem cell transplantation (alloSCT) is one way to deliver very high doses of radiation and/or chemotherapy drugs over a short period of time and the procedure is evolving and technical in nature. Patients considering an alloSCT for AML should be treated at a major SCT program for best results. For a general overview of the process of allogeneic stem cell transplantation, select allogeneic stem cell transplant.
The treatment of AML is divided into two phases: remission induction and consolidation/maintenance. Remission induction chemotherapy is administered to produce a complete remission in the bone marrow. If a complete remission is achieved and no further therapy given, over 90% of patients will have a recurrence of disease in weeks to months. To prevent recurrence of leukemia, intensive therapy, called consolidation, is given as immediately after recovery from induction therapy as possible.
Consolidation therapy can be accomplished with multiple intensive courses of chemotherapy given close together or a single high-dose chemotherapy course with autologous or allogeneic stem cell transplantation.
Allogeneic or autologous stem cell transplantation should be considered as an integral component of the treatment plan for all patients under the age of 65 years. This can only be done if HLA testing is performed at diagnosis to determine the availability of a stem cell donor.
Allogeneic Stem Cell Transplantation as Initial Consolidation:
Patients with newly diagnosed AML who achieve a complete remission following induction therapy have historically been advised to receive treatment with either high-dose chemotherapy supported by an allogeneic HLA-matched sibling stem cell transplant, high-dose chemotherapy and autologous stem cell transplant (ASCT) or multiple cycles of conventional-dose chemotherapy delivered without stem cell support. Patients currently receive one of these consolidation treatment strategies based on their perceptions of the outcomes associated with each treatment, the availability of an HLA-compatible sibling stem cell donor, their physician's bias concerning the appropriateness of each treatment option and the geographic availability of each treatment.
AlloSCT for consolidation therapy has been the most effective method of preventing relapses in younger patients with AML who have achieved a complete remission. AlloSCT is performed immediately after recovery from initial induction therapy and is an effective substitute for multiple cycles of intensive chemotherapy consolidation. In general, alloSCT are associated with lower relapse rates, a higher rate of death from treatment and a better chance of being cured compared to ASCT or conventional chemotherapy.2
In 1995, a consortium of research centers published the results of a large clinical trial that compared these three treatment options in order to determine whether one was superior and to identify risks associated with each treatment strategy. In this clinical trial published in the New England Journal of Medicine, patients with AML who were under age 40 and had an HLA-compatible sibling donor were treated with alloSCT. Patients under age 60 without an allogeneic donor were treated with either ASCT or non-stem cell supported intensive chemotherapy consolidation. The patients treated with alloSCT or ASCT were more likely to be cured of their disease than patients receiving conventional-dose consolidation chemotherapy. Evaluation at 4 years from initial treatment revealed that patients treated with allogeneic marrow transplantation had a 55% chance of being alive without evidence of disease recurrence and patients treated with autologous marrow transplantation had a 48% chance of being alive without evidence of disease recurrence, compared to 30% for patients treated with conventional-dose consolidation.
This clinical trial demonstrated that consolidation treatment of AML with alloSCT and ASCT are standard therapies for patients with newly diagnosed AML in complete remission because they produce superior cure rates compared to conventional consolidation chemotherapy. Since the publication of this trial, all three treatment approaches have become safer.
A similar study in children with AML demonstrated a superior outcome for children receiving allogeneic transplants from an HLA compatible family member donor, with approximately 70% being cured. In contrast to the results in adults, children receiving intensive chemotherapy have slightly better outcomes than those receiving an ASCT.
Researchers performed a systematic review and analysis of 24 clinical trials in which patients with AML in first complete remission underwent allogeneic stem cell transplantation, autologous stem cell transplantation, or intensive chemotherapy consolidation. Overall, the studies included 6,007 patients, 3,638 of whom were analyzed by cytogenetic risk: 547 good-risk, 2,499 intermediate-risk, and 592 poor-risk. The results indicated the following:
Patients with poor-risk AML who underwent allogeneic stem cell transplantation had a 31% improvement in relapse-free survival (RFS) and a 27% improvement in overall survival (OS) compared with non-transplant patients.
Patients with intermediate-risk AML who underwent allogeneic stem cell transplantation had a 24% improvement in RFS and a 17% improvement in OS compared with non-transplant patients.
Patients with good-risk AML who underwent transplantation had a 6% worse RFS and a 7% worse OS compared with non-transplant patients.
The researchers concluded that allogeneic stem cell transplant has a significant survival benefit for intermediate and poor-risk AML in first complete remission.
Genomic features of AML Can Predict Success of Stem Cell Transplant.
Genomic profiles can be used to classify patients by risk of relapse after transplant and patients should discuss the role of genomic profiling with their doctors to better understand the role of transplant in the management of their AML.3,4
French researchers have reported that allogeneic stem cell transplants in first complete remission benefit intermediate, but not good or poor-risk patients with acute myeloid leukemia.3 For older patients with AML, the prospects for success of a stem cell transplant can be predicted based on the particular set of genetic mutations within the leukemia cells.
Doctors from Dana-Farber Cancer Institute and other leading cancer centers analyzed AML samples from 300 patients age 60 or older who had been treated with an allogenic stem cell transplant during first remission in order to determine which patients are likely to do benefit from treatment with a stem cell transplant as well as those who might benefit from alternative transplant strategies.
The results enabled researchers to establish criteria for low, high, and intermediate-risk groups of patients by the presence or absence of certain mutations in their leukemia cells. They found that patients could be classified where only 5% percent of patients in the highest risk group survived free of leukemia after 3 years, compared to 70% of those in the lowest-risk group. Specifically
TP53 or JAK2, or FLT3-ITD had the highest risk of death or relapse.
Patients without mutations in these genes but mutations in either DNMT3A or DDX41, or NPM1 (without an accompanying FLT3-ITD were at low risk of relapse.
Patients without high or low risk mutations were categorized as being at intermediate risk.
These findings will be useful in taking patients who are in remission and offering them the best path to a cure.4
Allogeneic Stem Cell Transplant for Patients Failing Induction:
Allogeneic stem cell transplantation is the only treatment that can cure patients with AML who never achieve a remission with induction therapy. If a donor can be identified promptly and the allogeneic transplant performed at the first sign of induction failure, 20-30% of patients can be cured of their disease. Since 20-30% of patients do not achieve an initial remission and the majority of patients treated with conventional consolidation therapy relapse, it is probably wise that HLA typing be performed on all patients, children and adults, with AML and their family members at diagnosis.
Combination conditioning regimens comprising fludarabine–treosulfan (FT), thiotepa–busulfan–fludarabine (TBF), and sequential fludarabine, intermediate dose Ara-C, amsacrine, total body irradiation/busulfan, and cyclophosphamide (FLASMA) demonstrated similar efficacy, toxicity, and survival in certain patients undergoing transplants for leukemia.
Recent results using stem cells collected from alternative sources, such as unrelated donors and umbilical cord, suggest that patients with AML who have failed induction chemotherapy can be cured with an allogeneic transplant by this approach. Any patient who fails remission induction and does not have a suitable family member stem cell donor should have a search for an unrelated donor. Such a search should be performed at diagnosis in patients at high risk for treatment failure who do not have suitable family member donors. In order to learn more, go to stem cell donors.
Stem Cell Transplant for Relapse after a Complete Remission:
Patients with AML that relapses after an initial complete remission can be cured with an allogeneic stem cell transplant. If an allogeneic stem cell transplant is performed at the first sign of relapse or in second complete remission, approximately 20-40% of these patients can be cured, depending upon their age and donor source of stem cells.
In 2019 a report was published that compared the outcomes of alloSCT conditioning regimens in patients with relapsed or refractory AML. A total of 856 patients aged ≥18 years with primary refractory AML in first or second relapse who received FT (n = 113), TBF (n = 112), or FLASMA (n = 631) as a conditioning regimen for transplantation were included in the analysis.
Complete remission rates at day 100 were 92% among patients who received FT, 80% among patients who receive TBF, and 88% among patients who received FLASMA. Non-relapse mortality, incidence of relapse, and rates of acute and chronic graft-versus-host disease (GVHD) did not differ between the 3 treatment groups.
The 2-year overall survival rates were 37% for FT, 24% for TBF, and 34% for FLAMSA.
Reduced Intensity Transplants (RIT) or "Mini-allografts"
The radiation and chemotherapy regimens used in alloSCT are very toxic and involve complete destruction of the bone marrow. Several transplant centers have evaluated less toxic regimens for preparation of patients prior to an alloSCT. The concept is to produce sufficient immunosuppression so that the patient's immune system doesn't attack the cancer cells and then induce the graft to fight the leukemia by the infusion of donor lymphocytes. The cancer is attacked both immunologically and by the chemotherapy drugs.
Clinical trials have demonstrated that successful eradication of leukemia cells can be achieved with RIT. This represents a potential new approach for safer treatment of a large variety of cancers currently treated with allogeneic stem cell transplantation, including AML. The technique has now been expanded to include the use of unrelated HLA matched donors and has the potential to make this therapy more widely applicable.5,6
Researchers from the Fred Hutchinson Cancer Research Center and several transplant centers in the U.S. and Europe conducted a clinical trial to evaluate reduced-intensity allogeneic stem cell transplants in the treatment of elderly patients with AML. The trial included 122 patients with a median age of 58 years; the oldest patient was 74 years of age. Due to age or other significant medical conditions, patients were treated with a reduced-intensity allogeneic transplant. Results were recorded at a median follow-up of 44 months:
Cancer-free survival was 44% at 2 years.
Overall survival was 48% at 2 years.
There was no difference in outcomes between patients younger or older than 60 years of age.
Patients in first remission (first time with undetectable cancer with no prior recurrences) had an overall survival of 48% if stem cells were from a related donor and 63% if stem cells were from an unrelated donor.
Mortality not due to leukemia in the first 100 days was only 3%.
The researchers concluded that a reduced-intensity allogeneic stem cell transplant, from either a related or unrelated stem cell donor, provides an effective treatment option for elderly patients with AML. This approach resulted in low mortality related to complications from treatment. Patients not eligible for high-dose therapy and stem cell transplantation may wish to speak with their physician regarding their individual risks and benefits of treatment consisting of a reduced-intensity transplant.5
References:
Koreth J, Schlenk R, Kopecky KJ, et al. Allogeneic stem cell transplantation for acute myeloid leukemia in first complete remission. Journal of the American Medical Association. 2009; 301: 2349-2361.
Jourdan E, Boidron JM, Dastugue N, et al. Ealrly allogeneic stem cell transplantation for young adults with acute myeloblastic leukemia in first complete remission: An intent-to-treat analysis of the long term experience of the BGMT group. Biology of Blood and Marrow Transplantation. 2005;11, number 2, supplement 1:17, abstract number 49.
Hegenbart U, Niederwieser D, Sandmaier BM, et al. Treatment of acute myelogenous leukemia with low-dose, total-body, irradiation-based conditioning and hematopoietic cell transplantation from related and unrelated donors. Journal of Clinical Oncology. 2006;23:444-453.
Sorror ML, Sandmaier BM, Storer BE et al. Long-term outcomes among older patients following nonmyeloablative conditioning and allogeneic hematopoietic cell transplantation for advanced hematologic malignancies. JAMA. 2011;306:1874-1883.
Koreth J, Schlenk R, Kopecky KJ, et al. Allogeneic stem cell transplantation for acute myeloid leukemia in first complete remission. Journal of the American Medical Association. 2009; 301: 2349-2361.