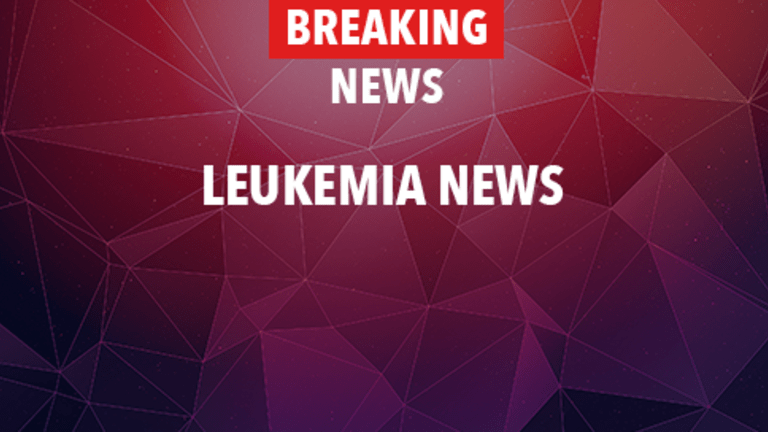 Adolescents Have Improved Survival when Treated on Pediatric Protocols for ALL
Adolescents Have Improved Survival when Treated on Pediatric Protocols for Acute Lymphocytic Leukemia
According to a recent article published in the Journal of Clinical Oncology, adolescents aged 15 to 20 years have significantly improved cancer-free survival when treated on pediatric treatment protocols instead of adult treatment protocols for acute lymphoblastic leukemia.
Acute lymphoblastic leukemia (ALL) is a cancer of the bone marrow and lymph system. The bone marrow produces early blood-forming cells, called stem cells, which grow and mature into the three blood cell types: white blood cells, which fight infection; red blood cells, which carry oxygen to tissue; and platelets, which help blood to clot. ALL is characterized by uncontrolled production of immature lymphocytes (white blood cells), of which there are two types: B and T cells. These immature lymphocytes never mature enough to perform their specific function of fighting infection. In addition, these rapidly dividing cells crowd out and suppress the formation of other important blood cells, such as red blood cells, platelets and other white blood cells. ALL is an aggressive cancer that must be treated aggressively for optimal chances of a cure.
Pediatric protocols tend to consist of higher doses of treatment given closer together than adult protocols. Adolescents and young adults tend to be treated with either protocol, often depending upon their initial physician (i.e. internal medicine, pediatrician, general practitioner, etc.) Recently, researchers have been evaluating the outcomes of adolescents and young adults with ALL and differing treatment regimens. Researchers from France recently evaluated the data from two clinical studies involving over 170 patients between the ages of 15 and 20 years. In one study, patients were treated on an adult protocol and in the other study, patients were treated on a pediatric protocol. Disease characteristics were similar between the two groups, with the only differing variable being the average age (15.9 years for the pediatric protocol versus 17.9 years for the adult protocol) of patients.
A complete disappearance of cancer (remission) occurred in 94% of patients treated on the pediatric protocol, compared to 83% of patients treated on the adult protocol. Five years following therapy, cancer-free survival was 72% in patients treated on the pediatric protocol, compared to 49% in patients treated on the adult protocol. Upon analysis, the two-year difference in average age between the two groups did not have an effect on remissions or cancer-free survival.

These researchers concluded that adolescents and young adults who are diagnosed with ALL appear to have significantly improved long-term cancer-free survival when treated on a pediatric treatment protocol versus an adult treatment protocol. Patients who are between the ages of 15 and 20 years, or parents of patients this age diagnosed with ALL may wish to speak with their physician regarding the risks and benefits of different treatment protocols or the participation in a clinical trial evaluating other novel therapeutic approaches. Two sources of information regarding ongoing clinical trials include the National Cancer Institute (cancer.gov) and www.eCancerTrials.com. ECancerTrials.com also provides personalized clinical trial searches on behalf of patients.
Reference: Boissel N, Auclerc M-F, Lheritier V, et al. Should Adolescents With Acute Lymphoblastic Leukemia Be Treated as Old Children or Young Adults? Comparison of the French FRALLE-93 and LALA-94 Trials.
Journal of Clinical Oncology. 2003;21:774-780.
Copyright © 2018 CancerConnect. All Rights Reserved.