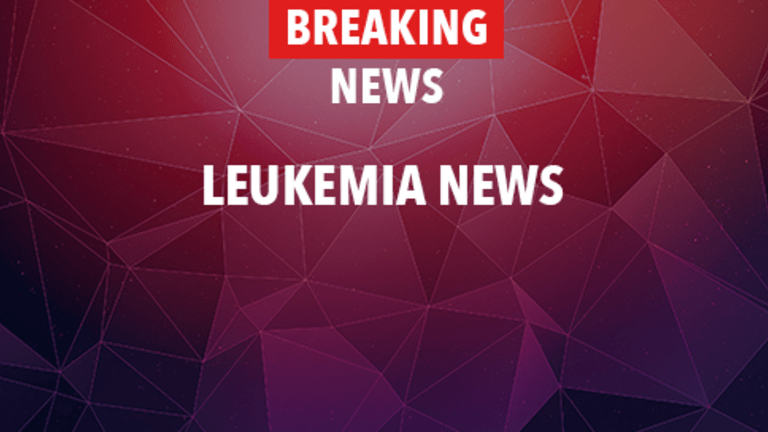 According to results recently presented at the 43rd annual meeting of the American Society of Hematology, data from a recent clinical trial indicates that patients with acute myeloid leukemia (AML) may benefit from additional pre-transplant chemotherapy while in first complete remission (disappearance of cancer).
Acute myeloid leukemia is a cancer of the bone marrow and blood characterized by the rapid uncontrolled abnormal growth of immature white blood cells known as myelocytes. The disease is more common in adults than in children, with the average age at diagnosis being more than 65 years. However, diagnosis and treatment of children and adults are similar. A majority of patients with AML will die within two years of diagnosis. Researchers are continually developing and exploring new treatments for AML in order to improve survival for these patients.
Treatment for AML involves various steps. Initial treatment, called remission induction, is utilized to obtain a complete remission (CR). While a patient is in CR, further treatment, called consolidation treatment, is used in order to destroy any remaining cancer cells.
High-dose chemotherapy (HDC) and stem cell transplantation (SCT) is commonly used for consolidation therapy in AML. High-dose chemotherapy kills more cancer cells than standard chemotherapy; however, it also causes more damage to the blood cells, particularly those in the bone marrow. A SCT is a procedure that remedies this problem by replacing the stem cells that are destroyed by high-dose chemotherapy with healthy stem cells, thereby allowing more rapid recovery and production of the red blood cells, white blood cells and platelets that the body needs. Autologous SCTs utilize the patient's own stem cells, while allogeneic transplants involve the collection of a donor's stem cells. The donor stem cells also mount an attack against cancer cells, augmenting anti-cancer effects.

Researchers from the Acute Leukemia Working Committee of the IBMTR recently conducted a clinical trial to evaluate the impact of additional chemotherapy during first CR prior to HDC and autologous SCT consolidation therapy in patients with AML. Prior to HDC and autologous SCT, patients received either additional high-dose chemotherapy (246), standard-dose chemotherapy (243) or no additional pre-transplant therapy (157). The chemotherapy agent used was cytarabine. Five years following therapy, cancer recurrence rates were 41%, 35% and 50% for patients treated with high-dose, standard-dose and no additional pre-transplant therapy, respectively. Overall survival was 53%, 58% and 42% for patients treated with high-dose, standard-dose and no additional pre-transplant therapy, respectively. Treatment-related mortality was 11% for all three groups.
The researchers conducting this trial suggest that patients with AML in first remission may benefit from either high-dose or standard-dose pre-transplant therapy while in first CR compared to no pre-transplant therapy. Patients with AML may wish to speak with their physician about the risks and benefits of participating in a clinical trial evaluating additional therapy prior to autologous SCT or other novel therapeutic approaches. Two sources of ongoing information regarding clinical trials include comprehensive, easy-to-use listing services provided by the National Cancer Institute (www.cancer.gov) and www.eCancerTrials.com eCancerTrials.com also provides personalized clinical trial searches on behalf of patients. (Proceedings from the 43rd annual meeting of the American Society of Hematology, abstract #3566, Orlando, Florida, December 11-14, 2001)
Copyright © 2018 CancerConnect. All Rights Reserved.