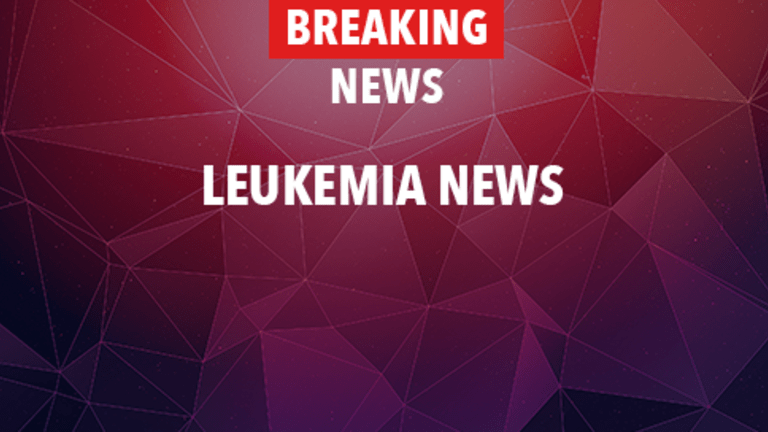 Addition of Thalidomide Not Effective in AML or Myelodysplastic Syndromes
Addition of Thalidomide Not Effective in Acute Myelogenous Leukemia or Myelodysplastic Syndromes
According to a recent article published in the journal Cancer, thalidomide does not appear to provide any anti-cancer activity in patients with acute myeloid leukemia or myelodysplastic syndrome.
Acute myeloid leukemia (AML) is a cancer of the bone marrow and blood characterized by the rapid uncontrolled abnormal growth of immature white blood cells (immune cells), which never develop into functioning cells. It is considered an aggressive leukemia and curative therapy consists of intensive, often difficult to tolerate treatment. Myelodysplastic syndrome (MDS) is also a disorder of white blood cells, but is slow-growing. It is often considered a pre-cursor to leukemia, as it tends to ultimately develop into cancer. Since the majority of patients with AML and MDS are elderly, researchers are evaluating novel therapeutic approaches that are easily tolerated and effective.
Thalidomide is a biologic agent that has demonstrated activity in the treatment of various cancers, most notable multiple myeloma. Furthermore, it is typically well tolerated and is taken orally. Thalidomide is a substance known for its anti-angiogenesis properties. Angiogenesis is the formation of new blood vessels in the body and is a crucial component for the development of cancer. Blood vessels are needed to supply cancer cells with essential nutrients from the blood. Anti-angiogenesis is the inhibition of the formation of new blood vessels. By stopping blood vessels from forming, cancer cells are "starved" of nutrients, ultimately inhibiting cancer development and growth. In addition to anti-angiogenesis properties, researchers are uncovering several biological mechanisms through which thalidomide may inhibit cancer growth.
Researchers speculated that the anti-cancer activity demonstrated by thalidomide might extend to AML or MDS. A recent clinical conducted by researchers from the M.D. Anderson Cancer Center compared different treatment regimens with or without thalidomide in the treatment of AML and MDS. In addition, researchers were evaluating a regimen not containing the common chemotherapy agent ara-C. In this trial, patients were treated with either the chemotherapy combination consisting of liposomal daunorubicin plus ara-C with or without thalidomide or daunorubicin plus topotecan with or without thalidomide. No patients treated with daunorubicin plus topotecan, either with or without thalidomide, demonstrated an anti-cancer response and this treatment combination was discontinued. Of the patients treated with daunorubicin and ara-C, a complete disappearance of cancer was achieved in 7 of the 37 patients (19%) treated with chemotherapy alone and 5 of the 35 patients (14%) treated with chemotherapy plus thalidomide. The average durations of anti-cancer responses (34 weeks and 38 weeks) and overall survival (28 weeks and 35 weeks) were both inferior in patients treated with chemotherapy plus thalidomide, compared to chemotherapy alone.

These researchers concluded that thalidomide does not appear to provide any benefit to chemotherapy in the treatment of AML or MDS and in fact, demonstrated inferior results in this trial when added to chemotherapy compared to chemotherapy alone. Patients with AML or MDS may wish to speak with their physician about the risks and benefits of participating in a clinical trial evaluating other novel therapeutic options. Two sources of information regarding ongoing clinical trials include the National Cancer Institute (cancer.gov) and www.eCancerTrials.com. eCancerTrials.com also provides personalized clinical trial searches on behalf of patients.
Reference: Cortes J, Kantarjian H, Albitar M, et al. A randomized trial of liposomal daunorubicin and cytarabine versus liposomal daunorubicin and topotecan with or without thalidomide as initial therapy for patients with poor prognosis acute myelogenous leukemia or myelodysplastic syndrome.
Cancer. 2003;97:1234-1241.
Copyright © 2018 CancerConnect. All Rights Reserved.