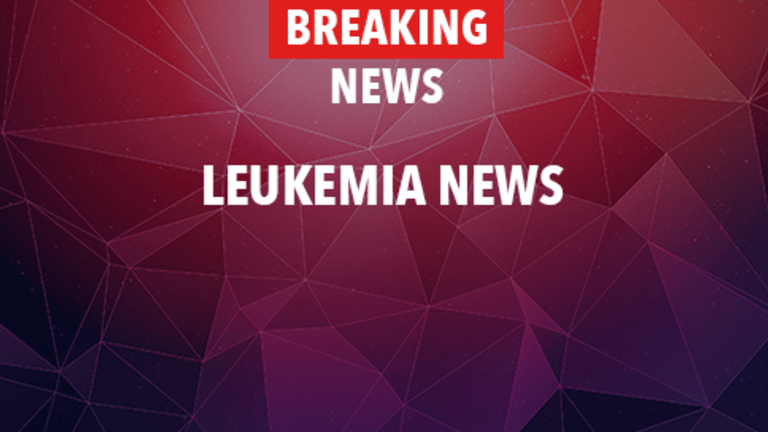 Abnormal Cells Identified in Blood Years Before Diagnosis of CLL
Abnormal Cells Identified in Blood Years Before Diagnosis of CLL.
According to the results of a study published in the New England Journal of Medicine, chronic lymphocytic leukemia (CLL) appears to be preceded by a condition known as monoclonal B-cell lymphocytosis (MBL).
Chronic lymphocytic leukemia is the most common adult leukemia, with over 15,000 new cases each year in the United States. It is characterized by high numbers of circulating abnormal lymphocytes (B-cells) in the peripheral blood. CLL is not a rapidly growing cancer, but the abnormal cells accumulate in blood, bone marrow, lymph nodes, and spleen, resulting in enlargement of these organs and decreased bone marrow and immune function.
CLL typically occurs in individuals between 65 and 70 years of age.  Historically, it has been diagnosed at an advanced stage that typically involves the lymph nodes and bone marrow. More recently, however, the disease has frequently been detected in routine blood tests, allowing for earlier diagnosis.
Researchers have previously noted that a condition known as monoclonal B-cell lymphocytosis (MBL) can be identified in approximately 10% of CLL family members and 3-5% of healthy adults over the age of 50. MBL refers to the presence of B-cells in the blood that have outer-surface proteins that are similar to proteins found on CLL cells. Although the risk of CLL among people with MBL appears to be fairly low, researchers have hypothesized that MBL could be a CLL precursor.
To evaluate the frequency of MBL prior to CLL diagnosis, researchers conducted a study among 45 CLL patients. All of the patients had blood samples available from the period before their CLL diagnosis. These samples, which had been collected up to six-and-a-half years before the CLL diagnosis, were tested for MBL.
MBL was identified in the blood samples of 44 of the 45 patients. This suggests that CLL is almost always preceded by MBL.
The researchers do not recommend routine screening for MBL. Rather, they plan to use the results of this study to guide future research. For example, researchers are interested in why some patients with MBL go on to develop CLL and others don't. Answering this question could identify risk factors for CLL, and could also contribute to the development of new treatments.
Reference:
Landgren O, Albitar M, Ma W et al. B-cell clones as early markers for chronic lymphocytic leukemia. New EnglandJournal of Medicine. 2009;360:659-67.
Copyright © 2018 CancerConnect. All Rights Reserved.