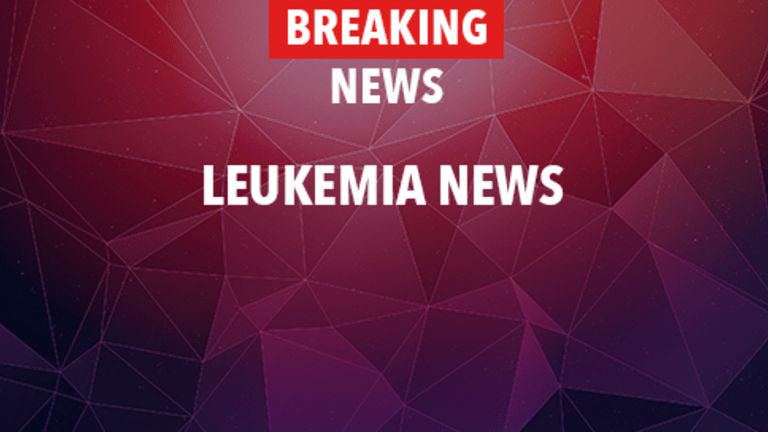 A New Approach to Donor Lymphocyte Infusion Improves Treatment of Recurrent CML
A New Approach to Donor Lymphocyte Infusion Improves Treatment of Recurrent Chronic Myeloid Leukemia.
High-dose chemo-radiotherapy and stem cell transplant is a standard treatment for chronic myeloid leukemia. Unfortunately, some patients will experience leukemia recurrence following treatment. The infusion of lymphocytes collected from the same bone marrow or blood stem cell donor is one effective way to treat patients with chronic myeloid leukemia who relapse after an allogeneic transplant. Response rates following the single infusion of large quantities of donor lymphocytes range from 65-85%, but the beneficial effects are often associated with a high incidence of graft-versus host disease that can affect up to half the patients treated. Complications of graft-versus host disease can be debilitating or even fatal.
Physicians at Hammersmith Hospital in London have developed a lymphocyte infusion regimen that appears to maintain the anti-cancer effectiveness of standard donor lymphocyte to infusion while decreasing the incidence of graft-versus host disease.
In a study published in the journal Blood, these doctors compared the standard approach of infusing large numbers of donor lymphocytes in a single transfusion to their approach utilizing multiple infusions of small quantities of lymphocytes. Using their new approach, the number of infused lymphocytes is gradually increased based on the patient's clinical signs of graft-versus host disease and the response to the leukemia.
Patients treated with the approach utilizing multiple small infusions were more likely to experience regression of their leukemia and less likely to develop graft-versus-host disease. Single large infusions of donor lymphocytes produced anti-leukemia responses in 67% of patients compared to 91% of patients receiving multiple small infusions. The incidence of graft-versus host disease was reduced from approximately 50% with a single large infusion to 10% following multiple small doses of lymphocytes administered over a prolonged period of time.
The administration of donor lymphocytes on a protracted escalating-dose schedule appears preferable to single large infusions. These observations could have an impact on the treatment of recurrent chronic myeloid leukemia and other malignancies treated with donor lymphocyte infusions as well as other forms of cellular immunotherapy. (Blood, Vol 95, No 1, pp 72-77, 2000)
Copyright © 2018 CancerConnect. All Rights Reserved.