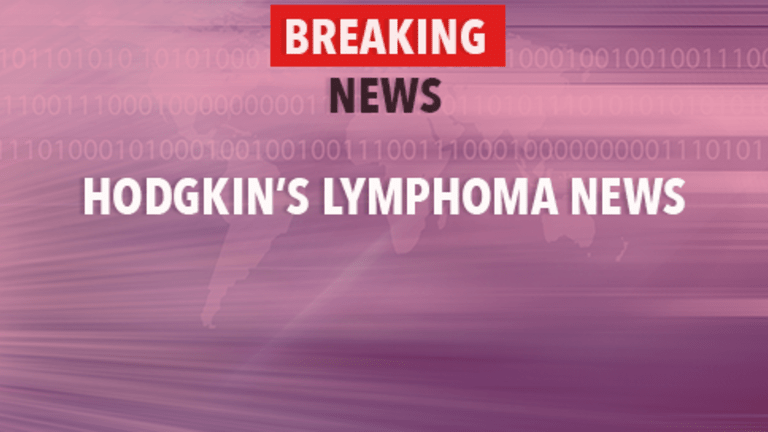 Routine CT Scans May Not Be Necessary for Many Lymphoma Survivors
Routine CT Scans May Not Be Necessary for Many Lymphoma Survivors
After treatment for diffuse large B cell lymphoma (DLBCL), only a small minority of patients have a relapse detected through routine surveillance CT scans alone, suggesting that routine scans have limited value for these patients. These results were presented at the 2013 Annual Meeting of the American Society of Clinical Oncology (ASCO).
DLBCL is the most common type of non-Hodgkin lymphoma. After achieving a remission, up to one-third of patients will have a relapse. In order to detect relapses, patients undergo routine monitoring that often includes computed tomography (CT) scans. Determining whether scans are necessary is important because CT scans expose patients to radiation.
To assess the role of routine CT scans in detecting DLBCL relapses, researchers conducted a study among 644 patients. Patients had completed standard initial treatment and were followed for a median of roughly five years.
During follow-up, 20% of patients experienced a relapse.
At the time of relapse, 68% of patients had symptoms, 42% had an abnormal finding on physical exam, and 55% had abnormal blood tests.
Planned surveillance scans detected relapses prior to the appearance of clinical signs in only 1.5% of patients.
These results suggest that routine CT scans after treatment for DLBCL do little to improve the detection of relapses. Most relapses will be detected through symptoms, abnormal findings on physical exam, or abnormal blood tests. Symptoms that patients should watch for include enlarged lymph nodes, night sweats, unexplained fever, and unintentional weight loss.
Reference: Thompson CA, Maurer MJ, Ghesquieres H et al. Utility of post-therapy surveillance scans in DLBCL. Presented at the 49th Annual Meeting of the American Society of Clinical Oncology. May 31-June 4, 2013; Chicago, IL. Abstract 8504.
Copyright © 2018 CancerConnect. All Rights Reserved.