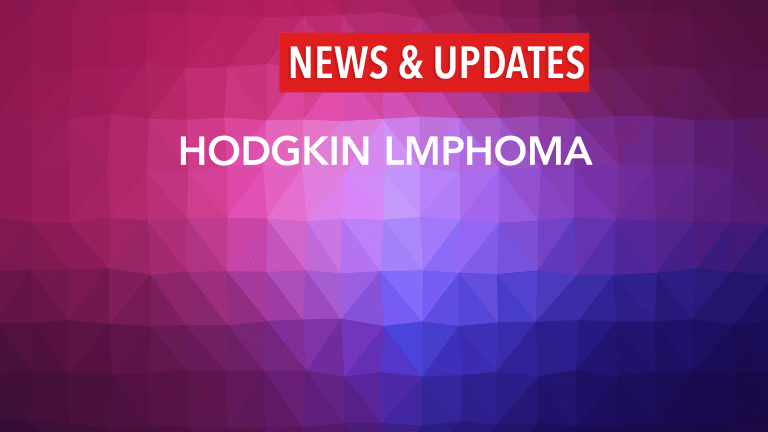 Recurrent Hodgkin Lymphoma Treatment With Adcetris
The precision cancer medicine Adcetris is changing the way recurrent Hodgkin lymphoma is managed.
by Dr. C.H. Weaver M.D. updated 4/2019
Individuals with recurrent Hodgkin's lymphoma (HL) are curable using high dose chemotherapy, CAR T cells and precision cancer medicines. The current dilemma is how best to use these therapies?
Traditional chemotherapy at best cures ~ 25% of individuals with recurrent HL. For several years doctors debated whether high dose chemotherapy (HDC) and autologous stem cell transplant (ASCT) was superior to chemotherapy or not?
High-dose chemotherapy and bone marrow or blood SCT remains the best treatment available for individuals with recurrent HL. The SCT process was developed more than 36 years ago and was considered such a major development of biomedical science that the individuals responsible were awarded the Nobel Prize for Medicine in 1990. Continued refinement has made SCT safer and more widely available.
The basic strategy uses higher doses of chemotherapy and radiation therapy, which kill more cancer cells than lower doses. Unfortunately, the higher doses of therapy used to destroy cancer cells also damage normal cells. The body's normal cells that are most sensitive to destruction by high-dose therapy are the blood-producing stem cells in the bone marrow. To "rescue" the bone marrow and hasten blood cell production and immune system recovery, high-dose therapy is followed by an infusion of stem cells. Although SCT cures half of patients with recurrent HL, there has been no further improvement in these outcomes further in the past 20 years.
In 1993 a clinical trial confirmed the benefit of HDC and ASCT, reporting in the medical journal Lancet that HDC and ASCT resulted in a 53% chance of being alive without disease recurrence, compared to only 10% for patients treated with conventional chemotherapy. HDC and ASCT became the standard initial treatment for the majority of patients with HL failing to achieve an initial remission or experiencing a recurrence. Over the last few decades hospital length of stays have been reduced to a few weeks and the risk associated with the HDC and ASCT and not that much different that those from standard chemotherapy.
About Adcetris (brentuximab vedotin)
Adcetris is a precision cancer medicine that targets a protein known as CD30, which is present on HL cells as well as cells from other cancers. Once Adcetris enters CD30-positive cells, it releases the potent chemotherapy drug monomethyl auristatin E. Adcetris when combined with chemotherapy has become a standard treatment for the initial treatment of HL.​
Post-Transplant Adcetris® Improves Treatment of Hodgkin's Lymphoma and is Likely to Become New Standard of Care
The use of post ASCT maintenance therapy with Adcetris® significantly improves progression-free survival according to the results of the AETHERA clinical trail presented at the 56th American Hematological Society Annual Meeting and Exposition, December 6–9, 2014, in San Francisco, California and subsequently published in Lancet Oncology.
Doctors performing SCT have long theorized that administration of targeted therapy following SCT that could be helpful at eradicating any residual lymphoma cells and might improve on cure rates achieved with HDC and ASCT.
The AETHERA clinical trial was designed to evaluate whether Adcetris® could improve the outcome of HL patients undergoing ASCT. In this trial 329 patients who had either achieved remission or had stable disease at time of transplant were treated with either Adcetris® or placebo for up to 1 year. Treatment was given intravenously every three weeks, beginning 30­–45 days after autologous stem cell transplant.
Post ASCT Adcetris® delayed the time to cancer progression; at 2 years 63% of HL patients who were treated with the drug survived without lymphoma progression compared to only 51% of patients who received placebo. The average time to cancer progression was 43 months for Adcetris® treated patients compared to 24 months for those on placebo resulting in a 43% reduction in risk of disease progression.
Overall survival was similar in both groups at 2 years based on interim analysis, and this was most likely because patients treated with placebo were allowed to cross over and receive Adcetris® when their HL progressed. The study authors believe that Adcetris® will become the standard of care for HL patients who undergo an autologous stem-cell transplant.
Frequent side effects of Adcetris include peripheral neuropathy and neutropenia.(1,2)
Hodgkin's Lymphoma Information Center
Adcetris and PET-Adapted Salvage Therapy Effective in Relapsed/Refractory Hodgkin's Lymphoma
Patients with relapsed/refractory HL who achieve complete responses after treatment with Adcetris® can skip more toxic salvage therapy and proceed straight to transplant, according to the results of a study presented at the International Symposium on Hodgkin Lymphoma in Cologne, Germany.
Pre-transplant positron-emission tomography (PET) normalization is one of the strongest predictors of outcome following ASCT in patients with this stage of disease. This is often achieved with a regimen called ICE (ifosfamide, carboplatin, etoposide), which is highly toxic.
In this phase II study, researchers sought to incorporate Adcetris into salvage therapy with the goal of normalizing the PET and eliminating the more toxic chemotherapy. The study included 46 patients with relapsed/refractory HL. Patients received two cycles of weekly Adcetris followed by PET imaging. Patients who achieved normalization of their PET proceeded to stem cell transplant while those who did not received two cycles of augmented ICE (double doses of ifosphamide and etoposide). The primary endpoint was complete response rate after Adcetris with or without augmented ICE.
Adcetris was associated with high response rates. The complete response rate was 80 percent after Adcetris (with or without ICE). Thirty percent of patients were able to avoid ICE salvage therapy and proceed straight to transplant.
Only eight patients did not achieve a complete response, and of these, two proceeded directly to ASCT (based on very good, though not complete, responses), five had PET-negative disease and received radiotherapy followed by stem cell transplant, and one received additional chemotherapy.(3)
References:
Moskowitz C, Nadamanee A, Masszi T, et al. The Aethera Trial: Results of a Randomized, Double-Blind, Placebo-Controlled Phase 3 Study of Brentuximab Vedotin in the Treatment of Patients at Risk of Progression Following Autologous Stem Cell Transplant for Hodgkin Lymphoma. Presented at the 56th Annual Meeting of the American Society of Hematology, December 6-9, 2014. Abstract 673.
Moskowitz CH, Nademanee A, Masszi T, et al. Brentuximab vedotin as consolidation therapy after autologous stem-cell transplantation in patients with Hodgkin's lymphoma at risk of relapse or progression (AETHERA): a randomised, double-blind, placebo-controlled, phase 3 trial. The Lancet [online publication]. March 18, 2015.
Moskowitz AJ, Schoder H, Gerecitano J, et al: PET adapted sequential salvage therapy with brentuximab vedotin and augmented ICE for transplant eligible patients with relapsed and refractory Hodgkin lymphoma. 9th International Symposium on Hodgkin Lymphoma. Abstract T128. Presented October 15, 2013.