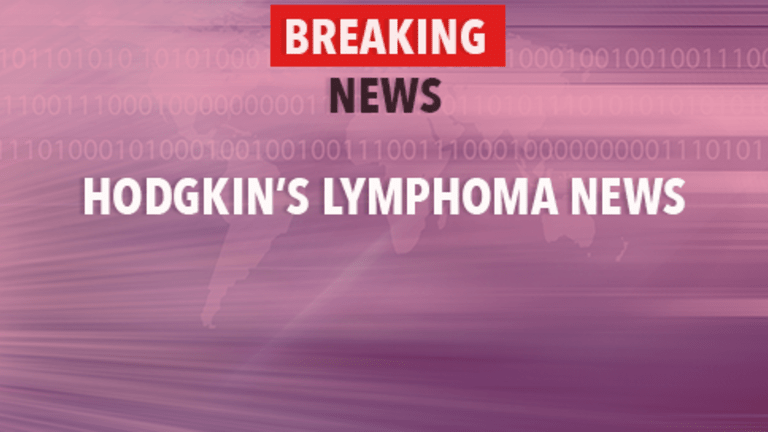 Mini Allogeneic Transplantation Feasible for HIV-Related Lymphomas
Mini Allogeneic Transplantation Feasible for HIV-Related Lymphomas
According to results recently published in the journal Blood, "mini" allogeneic stem cell transplants appear safe and effective for treating patients with HIV-related lymphomas.
Individuals with HIV have an estimated 150 to 250-fold higher risk of developing non-Hodgkin's lymphoma (NHL) compared to individuals without the virus. Because HIV weakens the immune (infection fighting) system of the body, NHL treatment has not been aggressive and is associated with a poor prognosis. Recently, however, researchers have reported that the use of intensive anti-viral therapy (HAART) allows standard, higher doses of chemotherapy to be tolerated in individuals with HIV related NHL, which may increase survival rates. Patients with HIV related NHL often have fast-growing, or high-grade lymphomas that tend to develop outside of the lymph system. Previous analyses have indicated that aggressive anti-viral therapy, or HAART, has improved immune function in HIV-infected individuals and has improved survival in patients with AIDS-related lymphoma (ARL).
A stem cell transplant is a procedure that replaces the stem cells that are destroyed by high-dose chemotherapy with healthy stem cells, thereby allowing more rapid recovery and production of the red blood cells, white blood cells and platelets that the body needs. During an autologous stem cell transplant, stem cells that were collected directly from the patient prior to the delivery of the high-dose chemotherapy are re-infused following treatment. In contrast, an allogeneic stem cell transplant involves stem cells collected from a donor. In addition to the anti-cancer effect of the high-dose therapy, an allogeneic stem cell transplant induces a second anti-cancer effect. Graft-versus-lymphoma effect is a term used to describe the process that occurs after an allogeneic transplant, whereby the presence of the foreign donor stem cells (i.e., the graft) and immune system attacks the remaining cancer cells.
Unfortunately, standard allogeneic stem cell transplant regimens have been associated with a high treatment related mortality rates in patients with lymphomas. These severe side effects leave many physicians and patients hesitant to utilize this treatment option, particularly if additional immune diseases such as HIV are present. Recently, researchers have developed treatment strategies that take advantage of the graft-versus-leukemia effect, while attempting to reduce complications caused by the transplant procedure. One strategy being evaluated involves the use of lower doses of chemotherapy and/or radiation therapy followed by an allogeneic stem cell transplant, called a mini-transplant.

Researchers at the National Heart, Lung and Blood Institute conducted a clinical trial investigating the safety and efficacy of mini allogeneic SCT in two patients with recurrent HIV-related lymphoma. The patients were given non-myeloablative chemotherapy along with HAART and then underwent allogeneic SCT.
Both patients achieved a complete disappearance of their cancer. One patient has remained cancer-free and HIV-free more than two years after treatment. The second patient died of relapsed cancer one year after transplantation. There were few side effects caused by treatment.
These results suggest that mini allogeneic SCT combined with anti-retroviral therapy may effectively and safely treat patients with HIV-related lymphoma. However, larger studies are needed to fully understand the implications of this novel treatment. Individuals diagnosed with a hematologic cancer and HIV may wish to speak with their physician regarding the risks and benefits of mini allogeneic SCT with HAART or about participating in a clinical trial. Two sources of information regarding ongoing clinical trials include comprehensive, easy-to-use listing services provided by the National Cancer Institute ( cancer.gov) and www.eCancerTrials.com. eCancerTrials.com also provides personalized clinical trial searches on behalf of patients. ( Blood, Vol 99, No 2, pp 698-701, 2001)
Copyright © 2018 CancerConnect. All Rights Reserved.