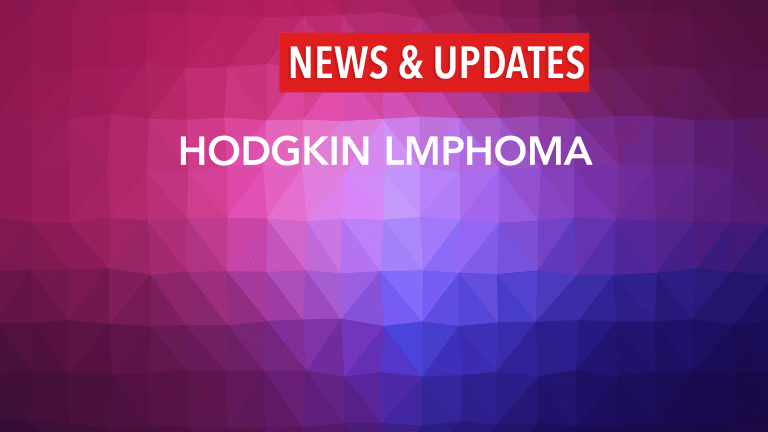 Limited Therapy May Cure a Significant Fraction of Pediatric Patients
Limited Therapy May Cure a Significant Fraction of Pediatric Patients with Early-Stage Hodgkin Lymphoma.
At the 2011 meeting of the American Society of Clinical Oncology, researchers involved in the Pediatric Oncology Study Group (POG) reported that selected pediatric patients with stage I and II Hodgkin lymphoma could be cured without alkylating agent chemotherapy or radiation therapy.
Hodgkin lymphoma is a cancer of the lymph system and is diagnosed by the identification of a characteristic cell under the microscope (the Reed-Sternberg cell). Hodgkin's lymphoma typically begins in the lymph nodes in one region of the body and then spreads through the lymph system in a predictable manner. It may spread outside the lymph system to other organs such as the lungs, liver, bone, and bone marrow. The incidence of Hodgkin lymphoma in children under the age of 15 years is 5.5 per million which increases to 12 per million between the ages of 15 and 20.
Localized Hodgkin lymphoma (stage I or II) is a highly curable malignancy that can be treated with chemotherapy, radiation therapy, or the combination of these approaches. These treatments cure most patients with early stage disease, but there is concern about the long-term side effects of radiation therapy, especially in children. There is also concern about the long-term use of alkylating agents such as cyclophosphamide which appear to be more toxic than other classes of chemotherapy agents. Thus, optimal therapy that cures the most patients with the least side effects is still being determined in both adults and in children. However, recent studies in adults have suggested that patients with limited-stage, IA-IIA, Hodgkin lymphoma do not benefit from radiation therapy in addition to chemotherapy as initial therapy. The current study sought to determine if radiation therapy was necessary in all patients and whether or not "less toxic" chemotherapy agents could be used effectively.
In the current study, a regimen without inclusion of an alkylating agent was utilized. This regimen (VAMP) included vinblastine, doxorubicin, methotrexate and prednisone. All 88 pediatric patients in this trial had stage I or II Hodgkin lymphoma without B symptoms, extranodal extension, or bulky disease. All received four cycles of VAMP. Those who achieved a complete response with two cycles of therapy did not receive involved-field radiation therapy (n=46) while those who did not (n=42) received radiation therapy. The median follow-up of this study was 5.4 years.
The 5-year overall survival for all patients was 100%
The 5-year event-free survival (EFS) for all patients was 88%
EFS for patients not receiving radiation therapy was 89%
Radiation therapy was not a predictor for outcome
All five patients in the VAMP-only arm who relapsed were successfully treated with further chemotherapy plus involved-field radiation therapy.
These authors concluded that "selected pediatric patients with stage I and II favorable HL can be cured with limited therapy without alkylating agent, bleomycin, etoposide, or radiation therapy."
Reference:
Metzger M, Weinstein HJ, Hudson M, et al. Results of a prospective clinical trial for VAMP alone without irradiation for pediatric favorable, early-stage Hodgkin lymphoma patients who achieve an early complete response. J Clinical Oncology 29:2011 (supplement; abstract 9503).