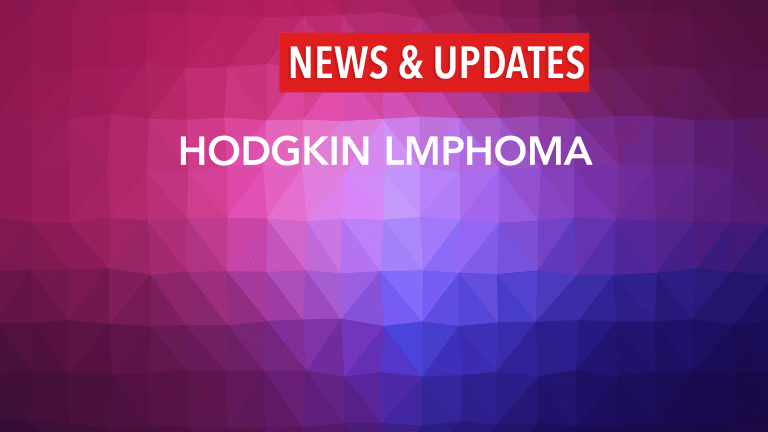 Annual Mammography Alone Not Sufficient for Young Hodgkin's Survivors
Annual Mammography Alone Not Sufficient for Young Hodgkin's Survivors
According to the results of a study published in the Annals of Oncology, annual screening mammography may miss some cases of early invasive breast cancer among young Hodgkin's lymphoma survivors who were treated with supradiaphragmatic (above the diaphragm) radiation therapy.
Survivors of Hodgkin's lymphoma have an increased risk of later developing a second cancer. Breast cancer is a common second cancer in female Hodgkin's survivors, particularly among those who received supradiaphragmatic radiation therapy at a young age.
In an attempt to improve early breast cancer detection among young Hodgkin's survivors, researchers in Canada established a high-risk screening clinic. The clinic was open to female Hodgkin's survivors who had received supradiaphragmatic radiation therapy before the age of 30. Screening consisted of annual mammography and clinical breast exam starting eight years after Hodgkin's treatment.
A total of 115 women agreed to participate in the breast cancer screening program, and 100 of these women had annual screening. The women had been diagnosed with Hodgkin's lymphoma at a median age of 22 years, and had a median age of 35 years when they entered the screening program.
Of the 100 women who participated in annual screening, 12 were diagnosed with breast cancer. Seven of the breast cancers presented as palpable masses (masses that were felt by hand), and five were identified by mammography. Of the seven cancers that were palpable, six were invasive and four occurred in women who had had a negative screening mammogram within the previous 6-12 months. Of the five cancers identified by mammography, four were ductal carcinoma in situ (DCIS).
The researchers note: "Our results indicate that annual mammography can detect DCIS in this population, but may miss early invasive [breast cancer]. This underscores recent American Cancer Society guidelines recommending use of screening MRI as an adjunct to mammography in these women."
To improve the early detection of breast cancer, the American Cancer Society currently recommends annual breast magnetic resonance imaging (MRI) in addition to mammography for women at high risk of breast cancer. This includes women who received radiation therapy to the chest between the ages of 10 and 30 years.
Reference: Lee L, Pintilie M, Hodgson DC, Goss PE, Crump M. Screening mammography for young women treated with supradiaphragmatic radiation for Hodgkin's lymphoma. Annals of Oncology. 2008;19:62-67.