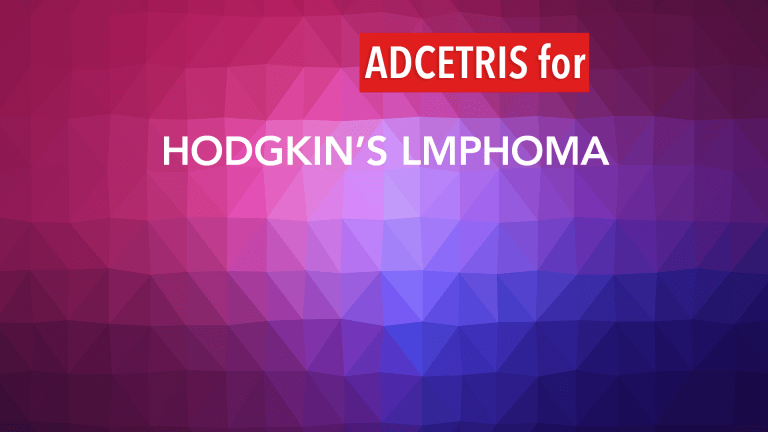 Adcetris + ABV - New Standard of Care for Older Hodgkin Lymphoma Patients
Adcetris precision cancer medicine chemotherapy combo highly effective treatment of Hodgkin lymphoma
by Dr.C.H. Weaver M.D. 9/2018​
Recently published results have shown that older individuals with Hodgkin lymphoma treated with Adcetris (brentuximab vedotin) given before and after doxorubicin, vinblastine and dacarbazine (AVD) chemotherapy achieve excellent results.1
About Hodgkin's Lymphoma
Hodgkin's lymphoma is a cancer of the lymph system. It typically begins in the lymph nodes in one region of the body and then spreads throughout the lymph system. It may spread outside the lymph system to other organs, such as the lungs, liver, bone, and bone marrow. First-line treatment of Hodgkin's lymphoma typically involves chemotherapy, often with ABVD (doxorubicin, bleomycin, vinblastine, and dacarbazine) or AVD (doxorubicin, vinblastine, and dacarbazine). More recently studies suggest that the combination of Adcetris® and the chemotherapy regimen AVD is highly active and nearly all patients achieved complete remission. Although the combination of Adcetris and ABVD is also highly active, it was associated with excessive pulmonary toxicity, indicating that Adcetris and bleomycin should not be used together.2
About Adcetris
Adcetris is a targeted agent that targets a protein known as CD30, which is present on Hodgkin lymphoma cells as well as cells from other cancers. Once Adcetris enters CD30-positive cells, it releases the potent chemotherapy drug monomethyl auristatin E.
Older individuals with Hodgkin lymphoma often fare worse following treatment than their younger counter parts. Causes of poor outcomes for older Hodgkin lymphoma patients are not well understood although the inability to tolerate full doses of chemotherapy, the existence of co-morbidities, disease biology and other factors certainly contribute.
In the current study, older participants who were initially untreated for their disease received two 'lead-in' doses of single-agent Adcetris which were followed by six cycles of standard AVD chemotherapy. Responding patients received four Adcetris consolidation cycles.
The overall response rate to the initial Adcetris lead-in dose was 82 percent with a complete remission rate of 36 percent. After first-line chemotherapy was administered, the overall response rate and remission rates were 95 percent and 90 percent, respectively. Overall, therapy was well tolerated when compared with other analyses studying similar patients. The two-year progression-free survival rate was 84 percent with an associated overall survival rate of 93 percent.
The combination of Adcetris + AVD appears to be well tolerated and highly effective in older individuals with Hodgkin lymphoma and should be considered a new standard of care. Doctors have also tried to combine Adcetris with ABVD (which adds Bleomycin to the AVD regimen) and found that the additional side effects from the Bleomycin Adcetris combination are significant and unacceptable.3
References:
1. ascopubs.org/toc/jco/0/0
2.Adcetris Combination with Chemotherapy-New Standard of Care for Hodgkin Lymphoma