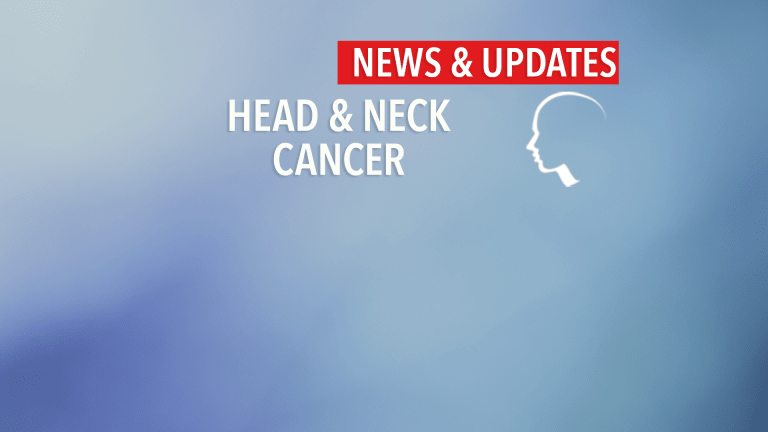 Twice-daily radiation therapy reduces mortality from head and neck cancer
Twice-daily radiation therapy reduces mortality from head and neck cancer
Treating head and neck cancer patients with a twice-daily radiation therapy schedule combined with chemotherapy could save more lives, according to new research presented at the European Cancer Congress 2017.1
Around 600,000 people are diagnosed with head and neck cancer worldwide each year. It can be difficult to treat because the area of the body affected contains many vital structures, including those responsible for breathing, swallowing and speech. More than 90 percent of head and neck squamous cell cancers originate from the mucosal linings of the oral cavity, pharynx or larynx. Sixty to 80 percent of head and neck cancers are caused by the human papilloma virus (HPV). Head and neck cancers are treated by surgical removal of the cancer and lymph nodes, often followed by radiation and chemotherapy based on the extent of the disease.
Doctors used a relatively new technique called a network meta-analysis to bring together data from 117 different clinical trials, including 28,804 patients from around the world to evaluate whether a twice-daily radiation treatment known as hyperfractionated radiotherapy in patients with cancer in their mouths, throats or voice boxes, that had already begun to spread to adjacent tissue is more effective. By splitting the daily radiation treatment in two portions, a higher and more effective radiation dose can be given to patients.
The doctors discovered that the twice-daily treatment, when combined with chemotherapy, reduced deaths by 20% compared to the best standard treatment of once-daily radiotherapy with chemotherapy. It also reduced the risk of the cancer getting worse by 23%.
This research provides good evidence for the benefits of treating advanced stage head and neck cancer patients with a combination of twice-daily radiation therapy and chemotherapy, compared to one or even none of these separately.
Reference: The European Cancer Organization. "Twice-daily radiation therapy cuts deaths from head and neck cancer." no: 823, Proffered Papers: Head and Neck Cancer, 15.00 – 16.15 hrs (CET) Saturday 28 January 2017, Room Varmus.