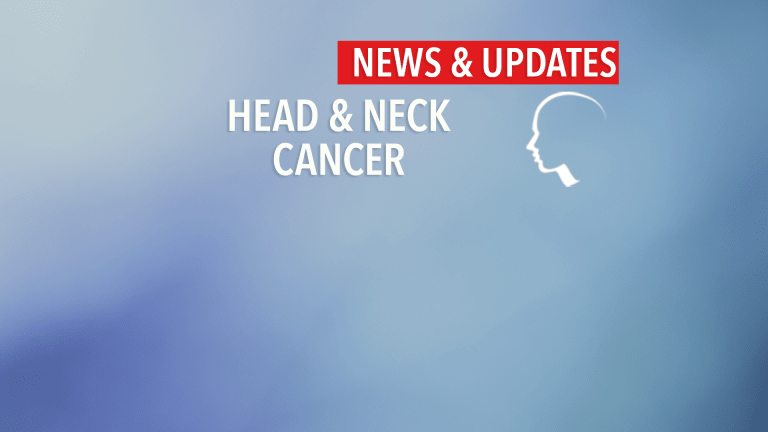 Treatment Regimen may Improve Outcomes in Advanced Head and Neck Cancer
Treatment Regimen may Improve Outcomes in Advanced Head and Neck Cancer
According to a recent article published in the Journal of Clinical Oncology, a novel treatment regimen including induction chemotherapy may improve long-term responses in advanced head and neck cancer.
The term head and neck cancer refers to any number of cancers that may occur in the head and/or neck region. These may include cancers of the tongue, mouth, salivary glands, pharynx, larynx, sinus and other sites located in the head and neck area. Treatment options depend upon the stage, or extent, or cancer, but often include surgery, radiation therapy and/or chemotherapy. The surgical removal of advanced cancer may leave a patient debilitated or severely disfigured; radiation and chemotherapy regimens are being studied in order to produce optimal long-term outcomes without the side effects of surgery.
One commonly used therapeutic regimen for treatment of head and neck cancer consists of the chemotherapy agents paclitaxel (Taxol®), fluorouracil (5-FU) and hydroxyurea and twice-daily radiation treatments, referred to as THFX. In patients with cancer that has spread regionally but not to distant sites in the body, the local recurrence (return of cancer near the site of origin) rate following THFX is approximately 13% and the distant recurrence (spread of cancer to distant sites in the body) rate is approximately 23%. The overall 3-year survival rate for this group of patients following THFX is approximately 60%.
Researchers from University of Chicago, University of Illinois and Northwestern University recently conducted a clinical trial to evaluate the addition of chemotherapy prior to THFX in the treatment of head and neck cancer in order to reduce the rate of distant recurrences and improve long-term survival. This trial involved 61 patients with advanced cancer that had not spread to distant sites in the body who were treated with carboplatin (Paraplatin®) plus paclitaxel (Taxol®) weekly for 6 weeks followed by standard THFX. At 28 months following therapy, 10 patients had experienced cancer progression. Survival rates at 2 and 3 years following therapy were 77% and 70%, respectively. Side effects included inflammation and pain of the mouth and throat and low white blood cell levels.

These researchers concluded that induction therapy with paclitaxel and 5-FU prior to THFX for advanced head and neck cancer appears to produce promising long-term survival. They advocate further clinical trials comparing this treatment regimen to other regimens to determine true clinical effectiveness. Patients with advanced head and neck cancer may wish to speak with their physician about the risks and benefits of induction therapy with paclitaxel/5-FU followed by THFX or participation in a clinical trial evaluating this or other novel therapeutic regimens.
Reference: Vokes E, Stenson K, Rosen F, et al. Weekly carboplatin and paclitaxel followed by concomitant paclitaxel, fluorouracil and hydroxyurea chemoradiotherapy: curative and organ-preserving therapy for advanced head and neck cancer.
Journal of Clinical Oncology. 2003;21: 320-326.