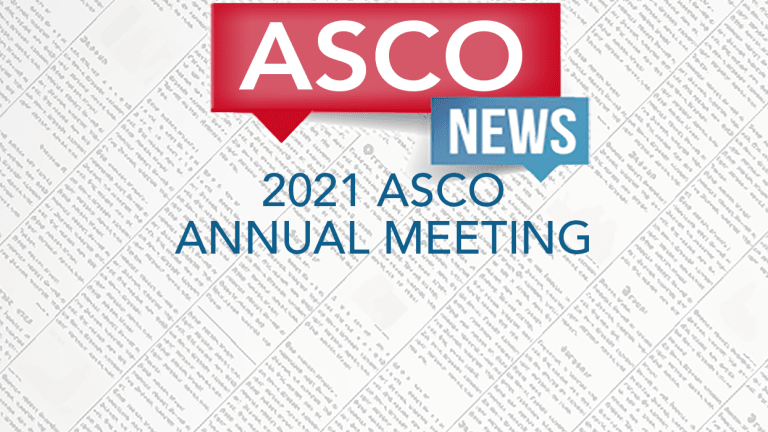 Toripalimab Plus Gemcitabine/Cisplatin Significantly Delays Cancer Progression in Recurrent or Metastatic Nasopharyngeal Carcinoma
Toripalimab Plus Gemcitabine/Cisplatin for Recurrent or Metastatic Nasopharyngeal Carcinoma
by Dr. C.H. Weaver M.D. 6/2021
Nasopharyngeal carcinoma is endemic in Southern China and Southeast Asia. Patients with advanced disease have limited treatment options available and new therapies are sorely needed. According to the results of a new study released at the 2021 American Society of Clinical Oncology Annual Meeting the addition of immunotherapy treatment significantly improves treatment.
Toripalimab is a type of immunotherapy known as a checkpoint inhibitor. Checkpoint inhibitors are a novel precision cancer immunotherapy that helps to restore the body's immune system in fighting cancer by releasing checkpoints that cancer uses to shut down the immune system. PD-1 and PD-L1 are proteins that inhibit certain types of immune responses, allowing cancer cells to evade detection and attack by certain immune cells in the body. A checkpoint inhibitor can block the PD-1 and PD-L1 pathway and enhance the ability of the immune system to fight cancer. By blocking the binding of the PD-L1 ligand these drugs restore an immune cells' ability to recognize and fight the colon cancer cells.2
The phase 3 JUPITER-02 clinical trial1 was designed to determine if the addition of a checkpoint inhibitor to standard chemotherapy treatment with with Gemzar, Cisplatin (GP) could improve treatment of patients with recurrent or metastatic nasopharyngeal carcinoma. The study was performed in 289 patients from mainland China, Taiwan, and Singapore
Researchers reported that the addition of toripalimab to GP improved the duration of cancer free survival from 8 months to one year. The 1-year survival rate achieved with the toripalimab regimen was 91.6% and the 2-year rate was 77.8%. Overall 49.4% of patients survived one year cancer free with the addition of Toripalimab compared to 27.9% for those treated with GP alone.
Treatment was well tolerated, and the most common side effects were neutropenia and anemia. Immune-related side effects were reported in 39.7% of patients who received the toripalimab regimen compared to 18.9% of those who received chemotherapy alone.
The authors of the report concluded that "Treatment advances for late-stage nasopharyngeal carcinoma have lagged behind those of other cancers," Julie R Gralow, MD, FACP, FASCO, chief medical officer and executive vice president of ASCO, commented in a press release about the trial.5 "Findings from the JUPITER-02 study offer new hope for patients with advanced disease, changing how we care for them."
References
Xu R-H, Mai H-Q, Chen Q-Y, et al. JUPITER-02: the randomized, double-blind phase 3 study of toripalimab or placebo plus cisplatin and gemcitabine as first-line treatment for recurrent or metastatic nasopharyngeal carcinoma (NPC). J Clin Oncol. 2021;39(suppl 15; abstr LBA2).
Anti-PD-1 monoclonal antibody candidate toripalimab. Coherus Biosciences website. Accessed June 2, 2021. https://bit.ly/3vQ5EZh
NMPA approves toripalimab in patients with recurrent or metastatic nasopharyngeal carcinoma after failure of at least two lines of prior systemic therapy. News release. Junshi Biosciences. February 22, 2021. Accessed June 2, 2021. https://bit.ly/3yX8U6Z
Wang F-H, Wei X-L, Feng J, et al. Efficacy, safety, and correlative biomarkers of toripalimab in previously treated recurrent or metastatic nasopharyngeal carcinoma: a phase II clinical trial (POLARIS-02). J Clin Oncol. 2021;39(7):704-712. doi:10.1200/JCO.20.02712
Addition of immunotherapy to standard of care first-line regimen delays disease progression in advanced nasopharyngeal carcinoma. News release. ASCO. June 3, 2021. Accessed June 3, 2021. https://bit.ly/3peKykR