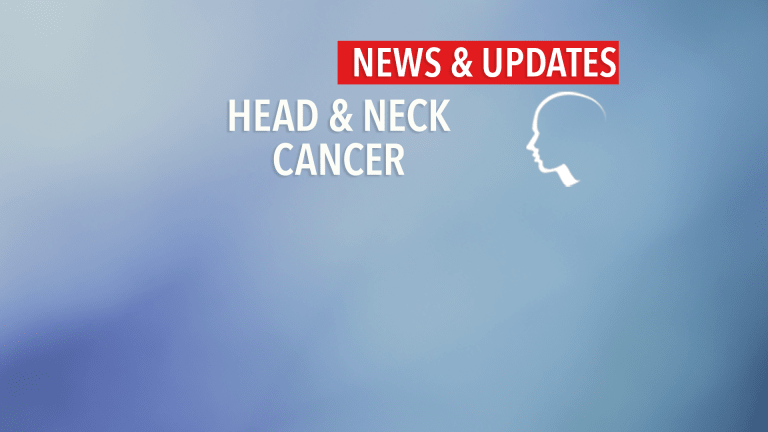 Targeted Therapy Injected Directly Into Cancer Appears Promising
Targeted Therapy Injected Directly Into Cancer Appears Promising for Head and Neck Cancer
According to a recently completed clinical trial, a targeted therapy that is injected directly into the site(s) of cancer produces promising results in patients with head and neck cancer who have stopped responding to standard therapies.
Approximately 40,000 people in the United States are diagnosed with head and neck cancer every year. Cancers of the head and neck comprise several types of cancer, including the nasal cavity and sinuses, oral cavity, nasopharynx, oropharynx, and other sites located in the head and neck area. Once the cancer stops responding to standard therapeutic approaches, which typically consists of chemotherapy and/or radiation therapy, it is referred to as "refractory". Patients with refractory head and neck cancer currently have very limited effective treatment options, with overall survival being dismal in this group of patients. There are currently no treatment modalities that have demonstrated an improvement in survival in the treatment of refractory head and neck cancer. Several clinical trials are underway to evaluate novel therapeutic approaches for the treatment of this disease.
The targeted therapy called Proxinium™ is comprised of a monoclonal antibody, which is a protein that binds to a specific component of a cell, and a toxin. The monoclonal antibody portion of Proxinium™ is targeted against EpCAM, a molecule that is often highly expressed in head and neck cancer cells. The other portion of Proxinium™ is a toxin produced by the bacterium Pseudomonas. When the monoclonal antibody portion of the vaccine binds to a cell, the toxin is delivered to the cancer cell and causes its death. Proxinium™ has recently been granted orphan drug designation by the Food and Drug Administration, and previous clinical trials have demonstrated a trend toward improved survival in patients with head and neck cancer.
The recent clinical trial evaluating Proxinium™ included 16 patients with head and neck cancer that had stopped responding to chemotherapy and radiation therapy. These patients had cancer that expressed EpCAM, the target of Proxinium™. Overall, 25% of patients achieved a complete disappearance of detectable cancer and 63% had a partial shrinkage of the cancer that was injected with Proxinium™. Overall, 88% of patients achieved a benefit from Proxinium™, defined as either a shrinkage of their cancer or disease stabilization. Treatment with Proxinium™ was well tolerated. Updated results, including survival data, will be presented at the 2005 annual meeting of the American Society of Clinical Oncology in Orlando, Florida in May.

The researchers concluded that Proxinium™ provides a high rate of anti-cancer responses in patients with refractory head and neck cancer. Updated survival data will help determine the clinical effectiveness of this vaccine, as well as results from future clinical trials. Patients with advanced head and neck cancer may wish to speak with their physician regarding their risks and benefits of participation in a clinical trial further evaluating Proxinium™ or other promising therapeutic approaches.
Reference: Viventia Biotech. Viventia Reports Positive Head & Neck Cancer Results. Available here. Accessed March 2005.