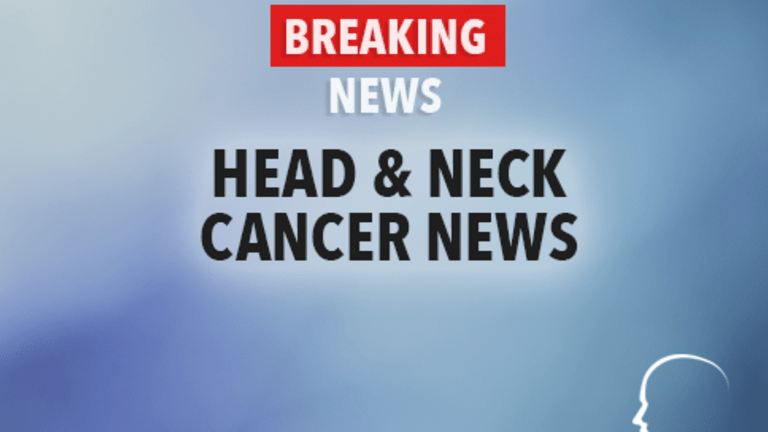 Sentinel Node Biopsy Safe and Effective for Melanomas on Head and Neck
Sentinel Node Biopsy Safe and Effective for Melanomas on Head and Neck
Although the head and neck region is complex and delicate, sentinel lymph node biopsy for melanomas of the head or neck appears to be safe and effective. These results were published in Cancer.
Skin cancer is the most commonly diagnosed cancer in the United States, with more than one million new diagnoses each year. The most common types of skin cancer are basal cell carcinoma and squamous cell carcinoma. Melanoma is a less common form of skin cancer but tends to be more aggressive. Each year in the United States there are roughly 68,000 new diagnoses of melanoma and 8,700 deaths from the disease.
Selecting the most appropriate treatment for melanoma requires accurate assessment of the extent of the cancer. For some patients, this process includes sentinel lymph node biopsy. Sentinel nodes are the first lymph nodes to which cancer is likely to spread. During a sentinel lymph node biopsy, these nodes are removed and evaluated for the presence of cancer. An advantage of this procedure is that if no evidence of cancer is found in the sentinel node(s), patients are considered node-negative and are spared the effects of more extensive lymph node surgery.
Although sentinel lymph node biopsy is commonly used, there has been some concern about performing the procedure for melanomas of the head and neck. This part of the body has complex anatomy and includes critical nerves and blood vessels.
To explore the safety and efficacy of sentinel lymph node biopsy for melanomas of the head or neck, researchers at the University of Michigan collected information about 353 patients who had undergone the procedure.
Sentinel nodes were identified in all but one patient.
None of the patients sustained permanent nerve damage.
20% of patients had at least one positive sentinel node and were referred for additional lymph node surgery.
Among the 283 patients with negative sentinel nodes, 12 experienced a melanoma recurrence in the region where the sentinel node had been identified. This suggests that roughly 4% of negative results are incorrect, which is similar to the rate seen among patients with melanomas on other parts of the body.
Sentinel node biopsy results provided important prognostic information. Patients with a positive sentinel node had a higher risk of recurrence and worse overall survival than patients with negative sentinel nodes. This information can help guide treatment decisions.
These results suggest that sentinel lymph biopsy is safe and effective for melanomas of the head or neck. The researchers emphasize, however, that it's important to be treated by a specialist in head and neck cancer surgery and sentinel lymph node biopsy.
Reference: Erman AB, Collar RM, Griffith KA et al. Sentinel lymph node biopsy is accurate and prognostic in head and neck melanoma. Cancer. Early online publication July 19, 2011.
Copyright © 2018 CancerConnect. All Rights Reserved.